Making Supras GReat again?
Its fair to say excitement levels were high when the news Toyota was finally going to update the Supra even more so that they would stick pretty close to the radical FT-1 concept. Passions were somewhat tempered when it was realised that it would be heavily based on a BMW Z4. For some – mainly Europeans – this was less of an issue, choosing with the head not the heart a BMW's build quality, cabin refinement and driver engagement are formidable and let's remember this is the Toyota that currently builds the Prius and Corolla not the one that built a Supra, Celica and MR2 all at the same time!
Regardless of the initial fury from the North American market it was here where the tuning frenzy started. 2019 SEMA was where the Supra shone some of the most prestigious tuners from Japan and the US launched amazing cars that we thought would spark a global tuning revolution with the car, 3 years on its not quite what we expected in Europe. The car has just not seen the level appreciation in tuning culture and is far from the cult classic of its predecessor the JZA.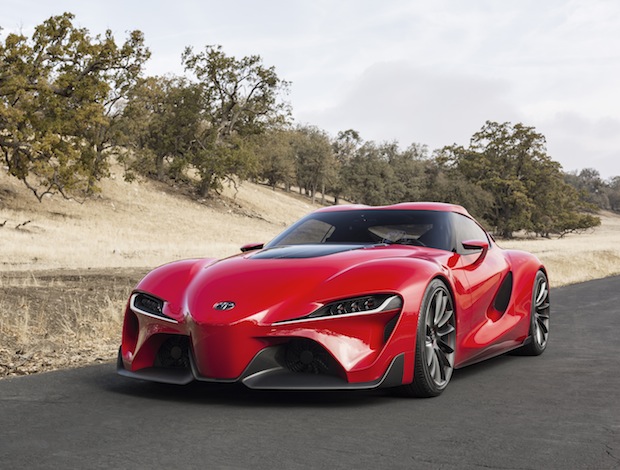 With the vast difference in levels of tuning from the different markets we recognized we would need to offer an option for every type of enthusiast who will keep it pretty stock and only use for a Sunday blast, to the high end tuner looking for big power on stand alone management.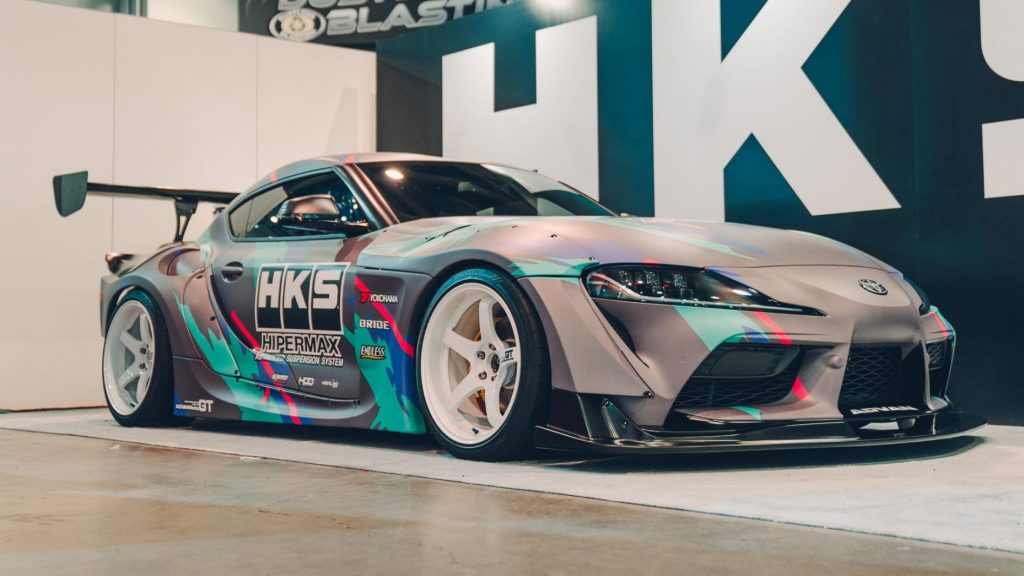 We feel have the widest range of parts for the A90 and can offering everything from a street brake pads and braided brake hose kits to huge 15'' (380mm) 8 piston billet brake conversion kits.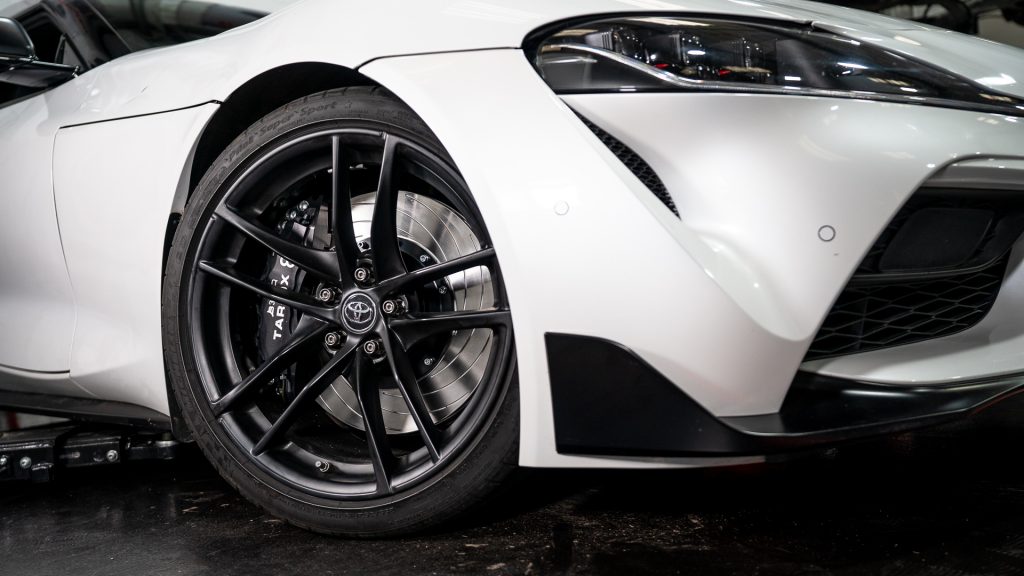 What we have seen is a high demand for our F2000 high carbon heat treated rotors. Its no surprise with think they look mega on wit the stock calipers and when combined with our Strada for street use or Corsa which is more track orientated that they offer what all the best modifications do, a perfect blend of performance and visual improvements.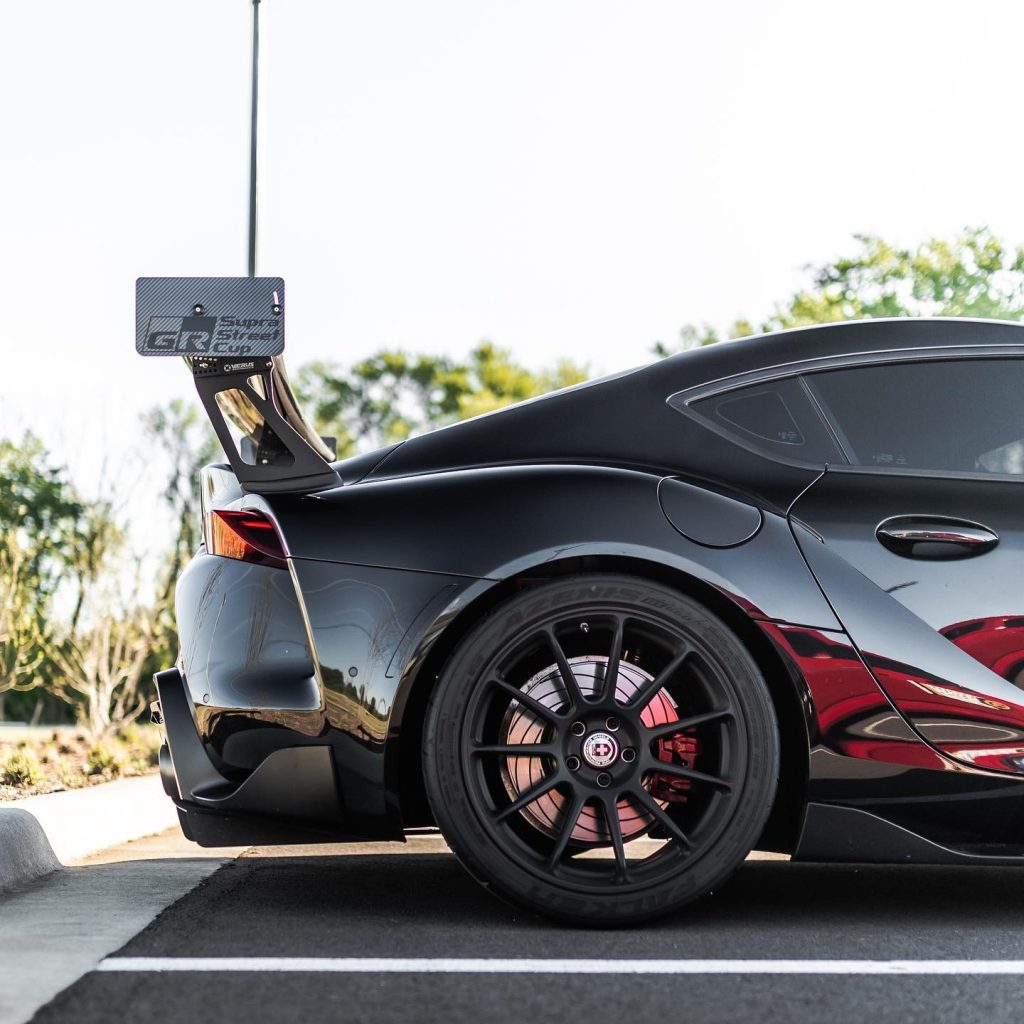 Brake hoses and fluid are such a great entry point in to improving the brake performance of your vehicle. Regardless of what you usage there are no drawbacks to performance brake lines and fluid. TAROX fluid is DOT 4 which covers all new models but has a dry and wet boiling point much higher than most DOT 5.1 on the market  Dry 612°F (322°C) Wet 383°F  (195°C). With braided lines featuring low friction PFTE inner tube stainless braid with a hard wearing PVC covering, and stainless steel fittings ensure your hoses are safer than ever and guaranteed for life.

Pads can be ordered in a Street compound – Strada which will offer great bite from cold and consistent usable power through its temperature range. Also on offer is a harder compound 'Corsa' which can be used a s a track day compound or a hard street compound unlike Strada, Corda will not be supplied with anti-noise shims or wear indicators.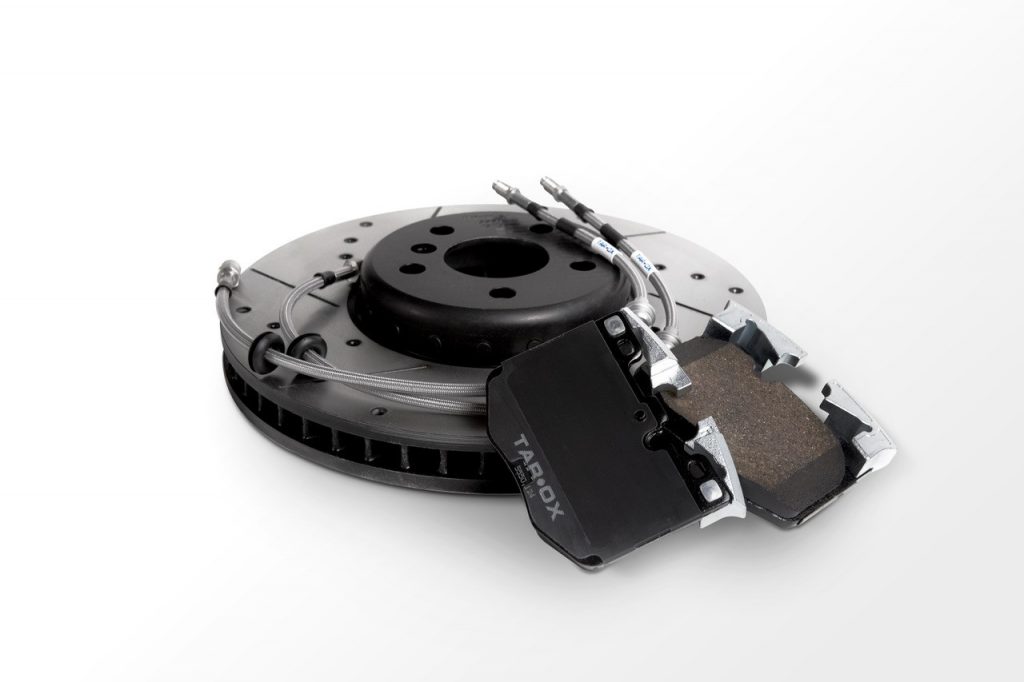 Two setups were commissioned; one for fast road and the other with more of a track focus. But each delivers proven enhancements in braking performance.
First up is the rather aptly named Sport Japan. Originally developed in Japan for owners that demanded performance and tough looks, this 348mm disc features recessed holes. TAROX is one of the few brake specialists to offer fully drilled holes – an aggressive, but highly effective method of heat dissipation.
An additional six grooves on the braking surface act to prevent pads from glazing by wiping away excess dust and providing additional cooling. The Strada pad offers the best-of-both world's performance – with low noise associated with OEM pads, but huge improvements in bite and the ability to cope with heat.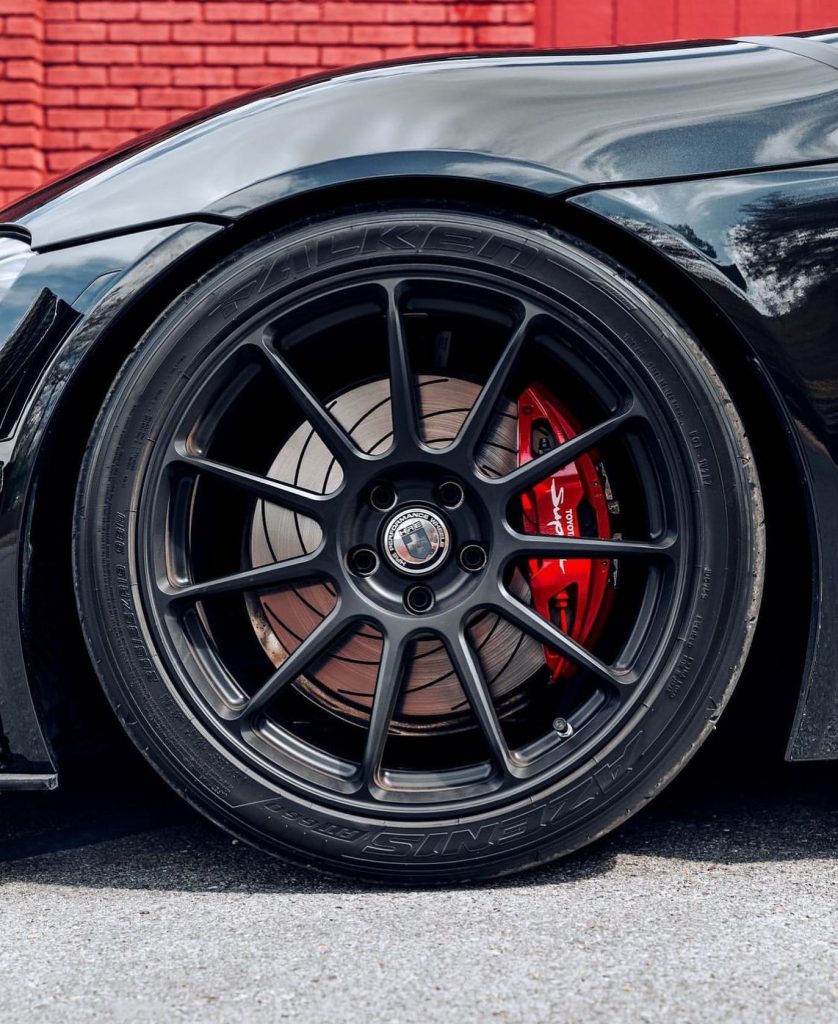 For those venturing on track, the F2000 disc is the perfect solution. The high-quality heat-treated disc feature grooves, designed for maximum heat dissipation. Like the Sport Japan, it is available in 348mm, to fit behind the OEM wheels and makes a formidable combination when matched with Corsa pads. These pads offer great performance from cold, but with the ability to withstand up to 500-degrees C, they really excel when pushed hard on track, delivering high-friction, fade-free performance time after time.