New big brake package for the Toyota Supra (A90)
One of our most hotly anticipated kits of 2022 is the big brake package for the Toyota Supra (A90).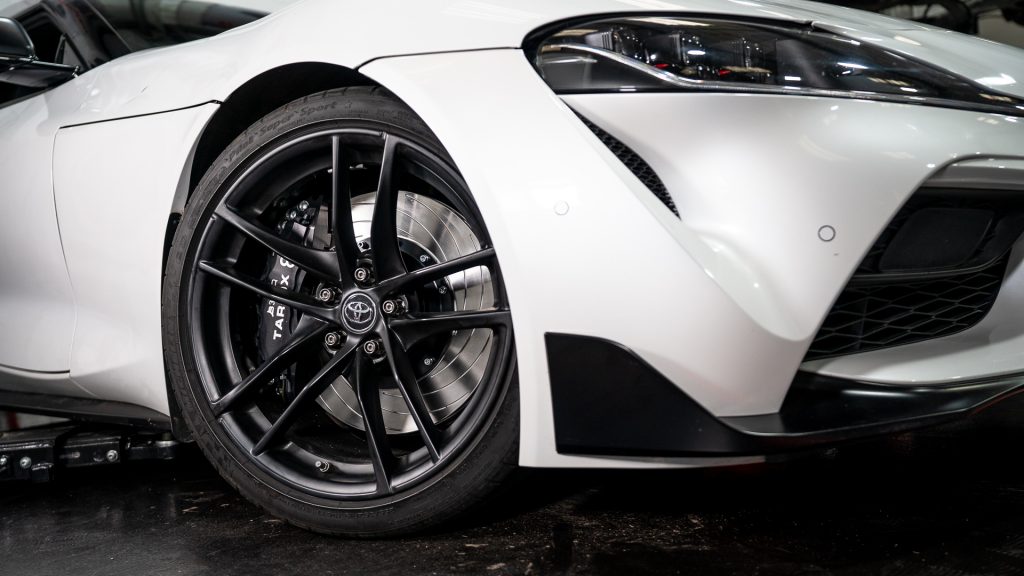 The result of an intensive development schedule, this comprehensively engineered upgrade delivers a much improved braking performance over the OEM items.
We Recently headed over to our friends at REPerformance to install the first UK set on an immaculate white Supra, belonging to Mark Blackmore from Wagner Intercoolers. And we have to say, they look stunning, tucked up behind the forged 19in wheels. 
Although the new Supra has won critical acclaim for its sleek looks, potent 3.0 twin-turbo engine and well-sorted chassis, the brakes have been singled out as a potential weak point, especially for those who wish to push hard on road or track.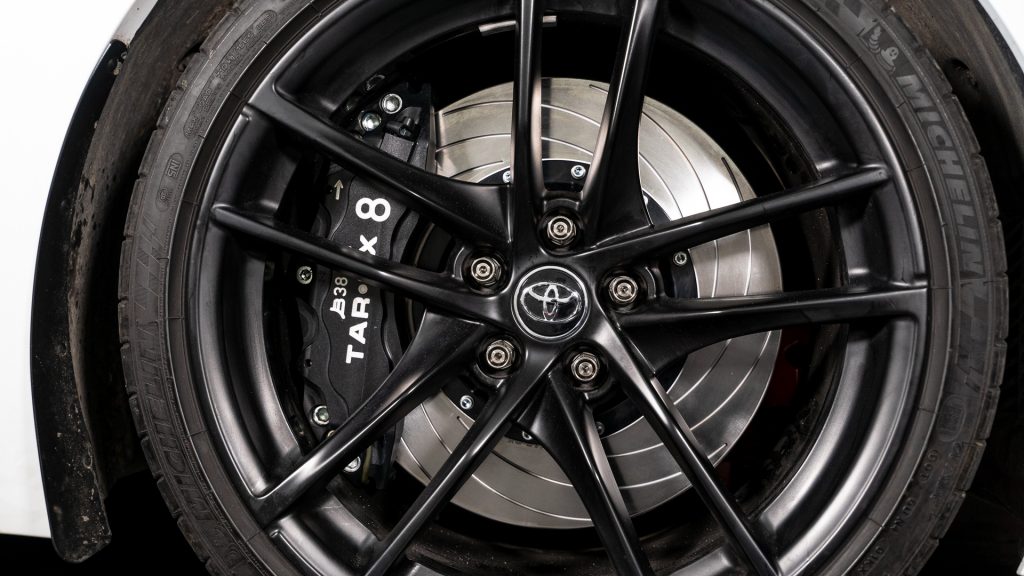 With this in mind, our development team set out to deliver a braking upgrade that would allow enthusiastic Supra owners to fully exploit the car's potential.
A point to note is that with modern performance car braking systems getting ever larger, our performance setups are not all larger than the OEM items. This is so that we can offer our braking systems to owners running stock wheels. But this is only half the story. Because there's a lot more to an effective set of performance brakes than size alone.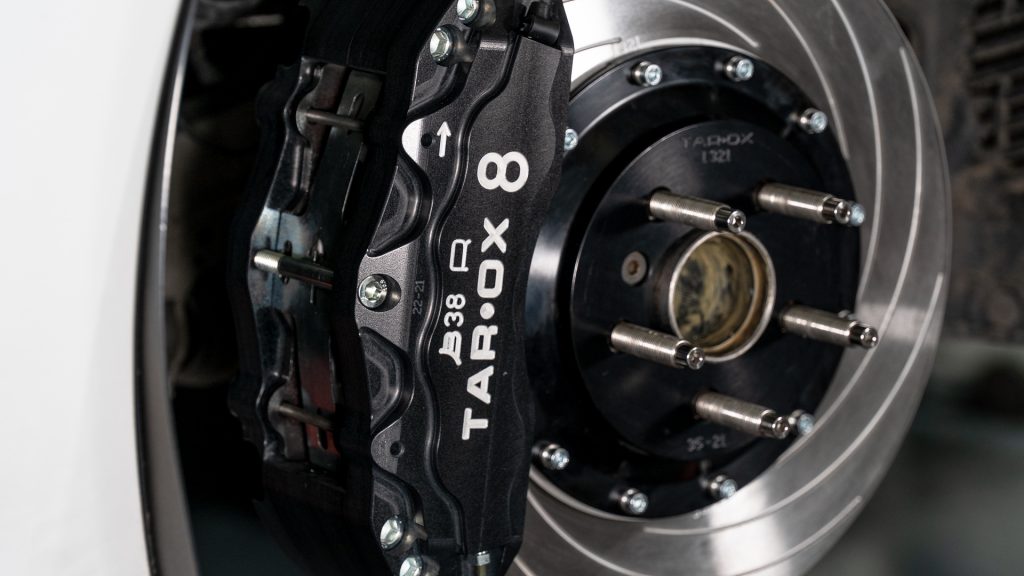 Our engineers work hard to maximise braking efficiency, which includes multiple factors, including thermal performance, friction, pedal feel and durability. For example our eight-pot calipers are machined from a solid billet of aluminium, to ensure they are immensely strong, but also lighter than their steel OEM counterparts.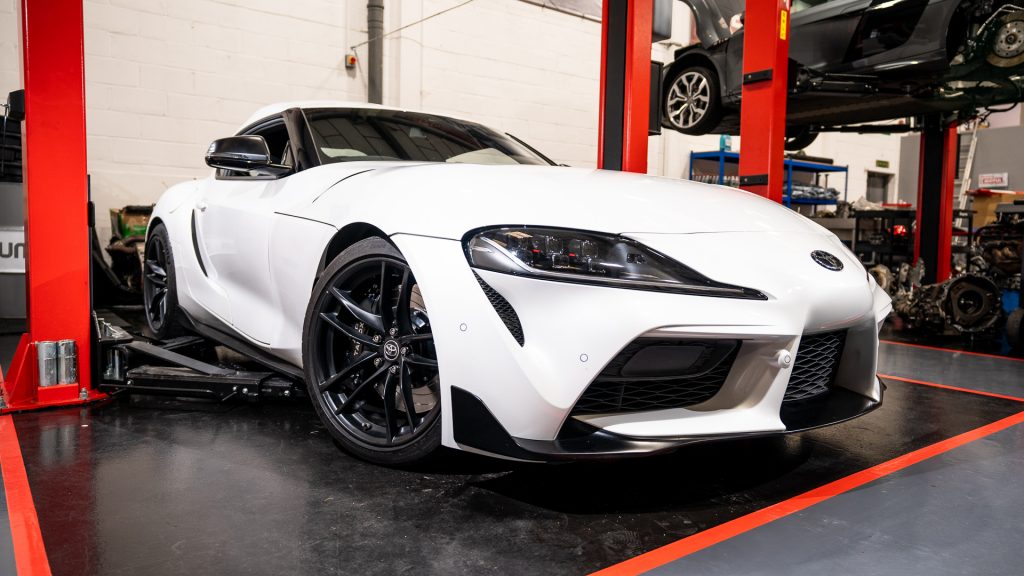 Similarly, our discs are designed to dissipate hot gasses more effectively than stock items and also provide much improved friction – essential for repeated hard braking, especially on track.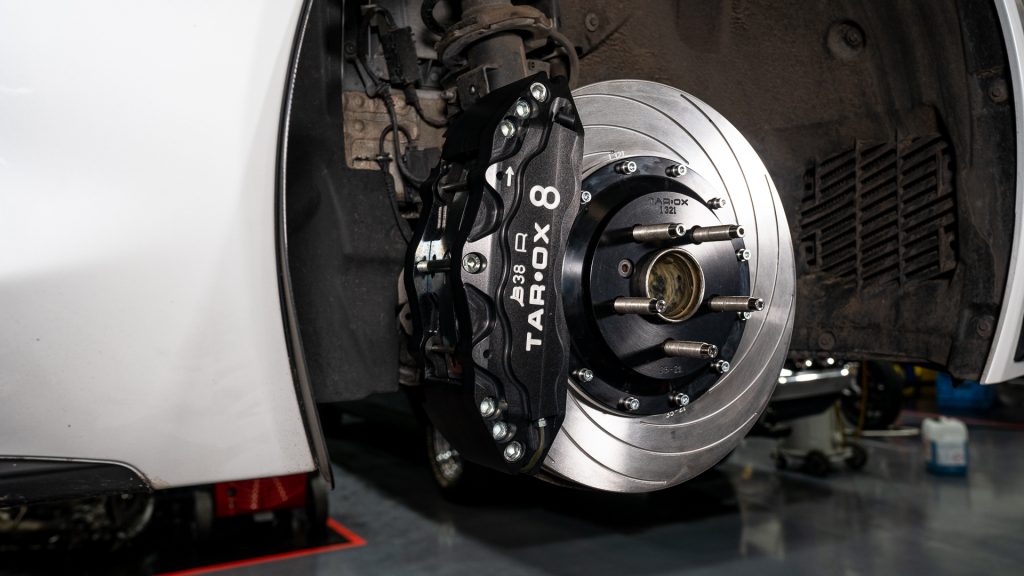 When matched with our performance brake pads and braided lines, the TAROX braking system delivers far superior performance than the OEM setup ever could. 
We're currently in the final stages of testing our big brake package for the Supra, so keep your eyes on our socials for more info. And look out for this particular car at various UK shows in 2022.