Scott's Bumblebeeast, a 400bhp Audi S1
Scott's no stranger to the A1 platform, having previously built a murdered out all black car. For his second A1 build Scott knew he needed a little more power, so an S1 was selected as a base. Those who knew the black car were surprised at the bright hue he had chosen to base the new build on however, subtle it is not!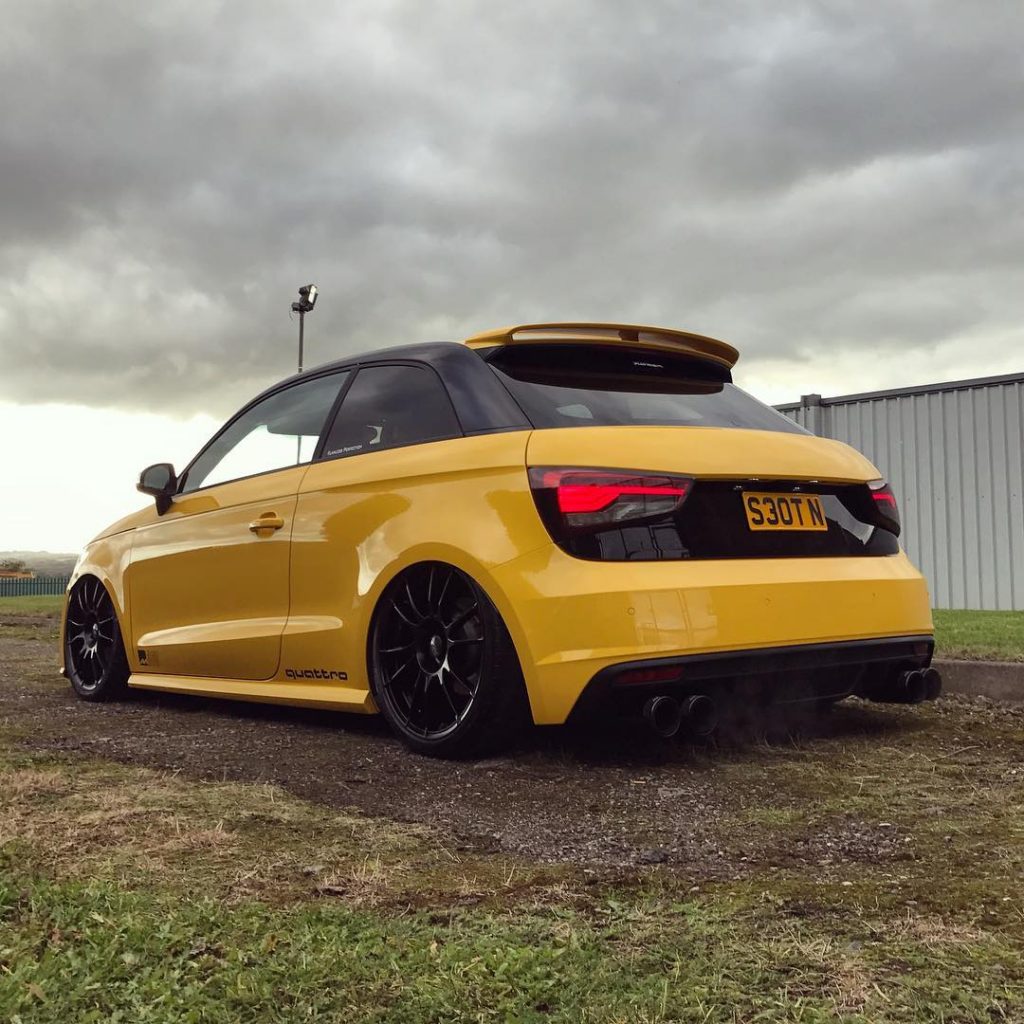 Lowered on on air ride suspension, this yellow S1 is more than a show pony. Utilising the same drivetrain at the MK7 Golf R the Audi S1 represents a very potent powertrain in a small package. Scott's not left things stock however, far from it. With a host of engine modifications Scott has managed to eek a staggering 400bhp from the 2.0 Turbo engine.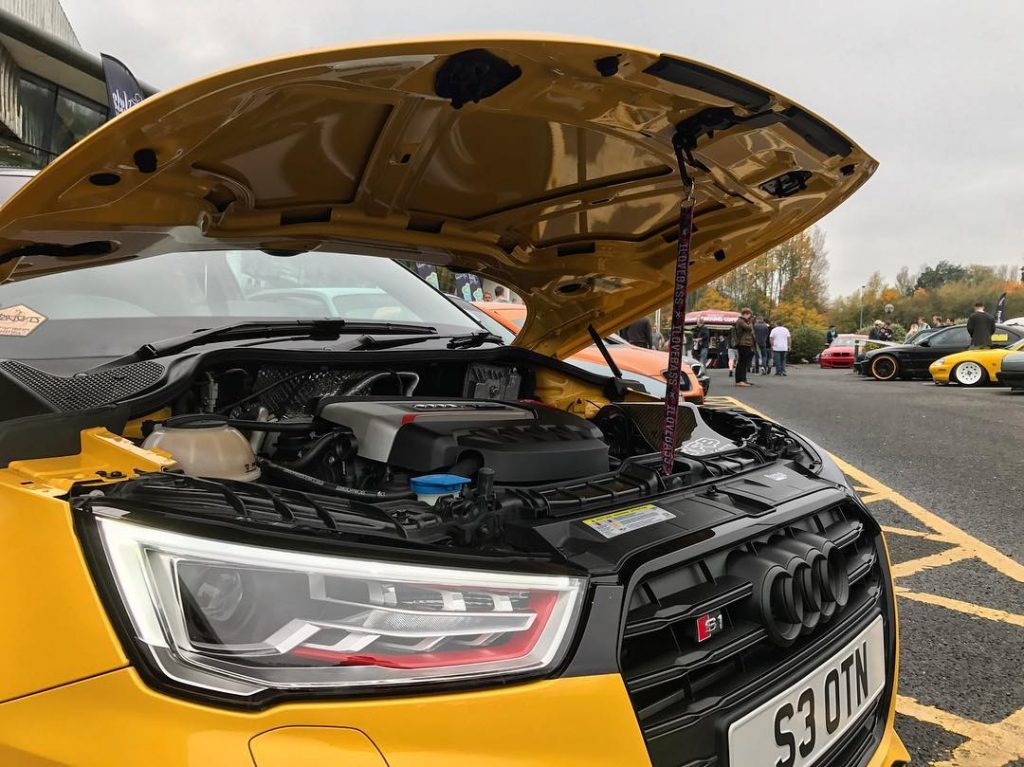 High power, intelligent four wheel drive and a low curb weight is a great recipe for rapid acceleration. On the other end of the scale, Scott has chosen to increase stopping power with a TAROX Sport Compact big brake kit. Like the S1, this six piston brake kit packs huge power into small dimensions.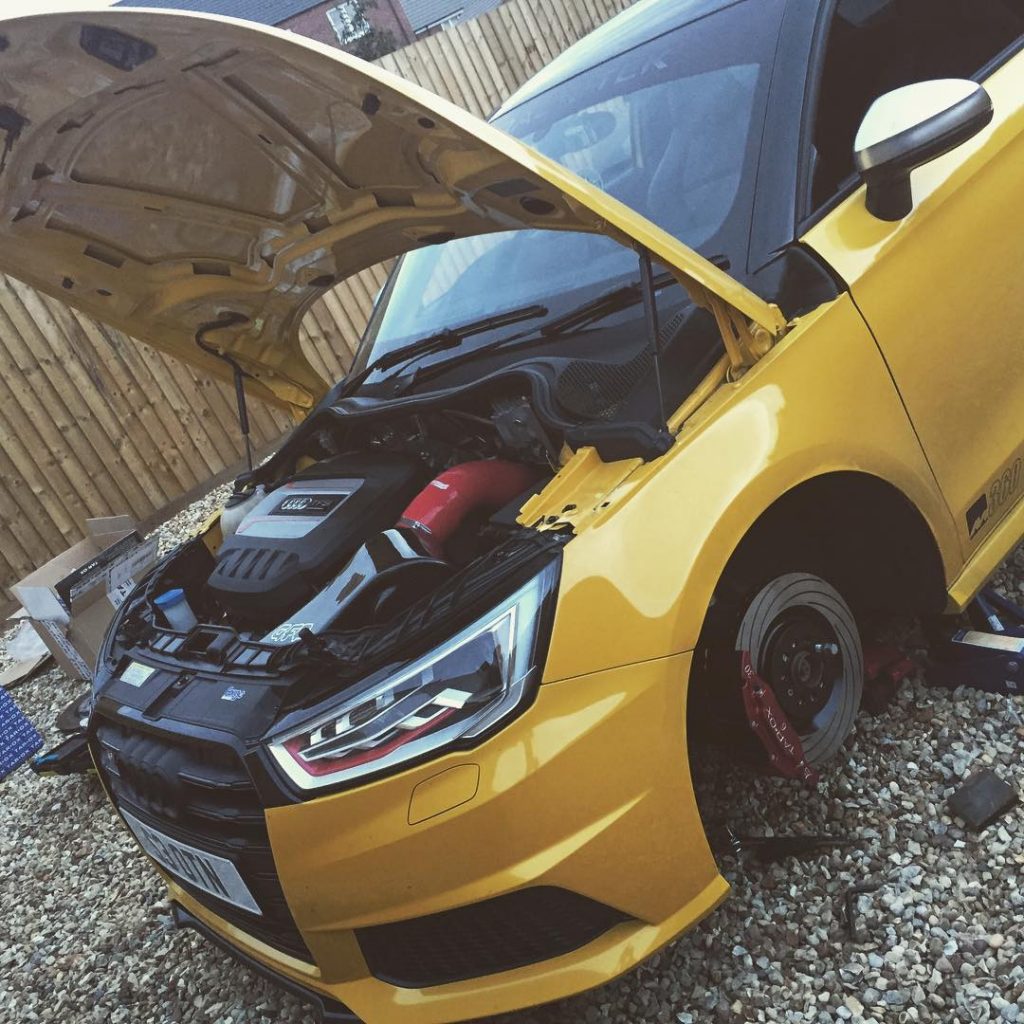 To balance the braking performance and keep the rear looking on point Scott also opted to upgrade the rear discs, pads and lines with TAROX performance items. F2000 grooved discs tie in the front and rear visuals perfectly.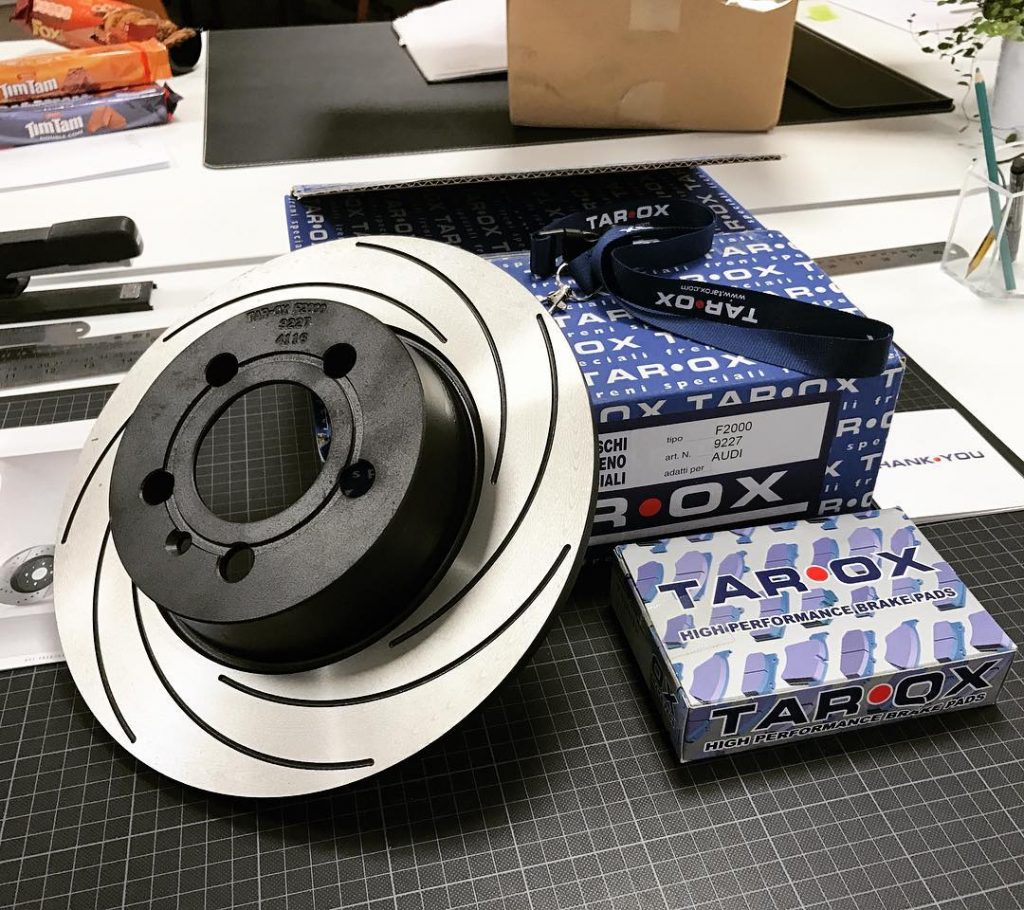 Despite the low ride height Scott's S1 is built as a true performance car. Scott's a driver and doesn't keep it tucked waiting for shows to bring it out. This Audi S1 is a true all season, all weather performer.