New Product: Fiat/Abarth 124 Spider
Brake system developed for Fiat/Abarth 124 Spider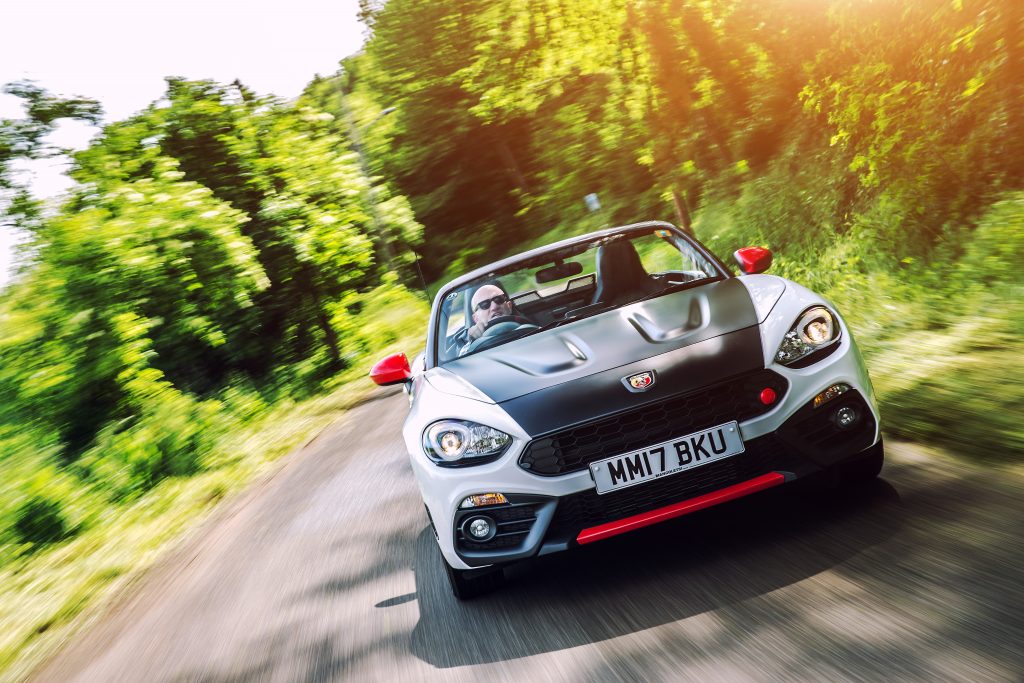 A testament to Italian design flair, the Fiat 124 Spider is everything a good two-seat roadster should be: small, nimble and fun to drive. A lively 1.4-litre turbocharged engine delivers 138hp (140 PS) and 168hp (170 PS), in Abarth guise, which matched to a slick, 6-speed manual gearbox and communicative chassis, makes it one of the most rewarding cars currently available.
With its striking good looks, the feisty Fiat has been well received globally, especially in areas where the open-top benefits can really be enjoyed, such as Europe and the US. Perfectly at home on the twisting mountain roads of northern Spain, or cruising on the Californian highway, the Fiat 124 is a joy to drive. But there's always room for a little improvement.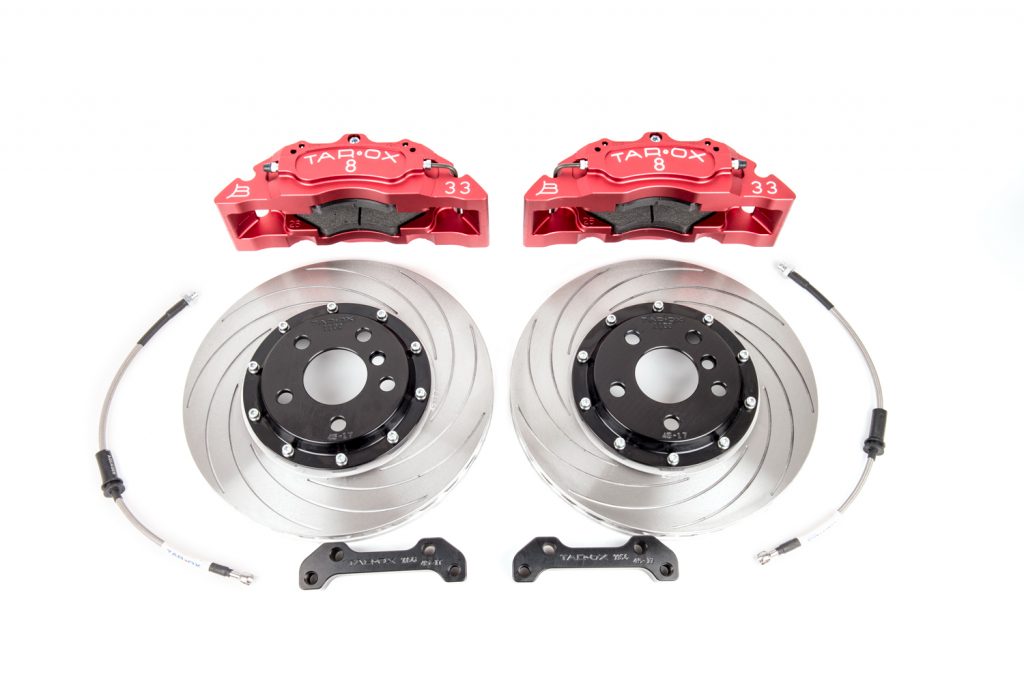 For keen drivers and those wishing to really exploit the potential of the Spider, TAROX has developed a brand new performance brake package.
The product of many hours' testing on the thrilling roads of northern Italy, TAROX's brief was to deliver a stronger, more progressive pedal – without losing any comfort or drivability for everyday use. The package also had to fit behind the 124's OEM 17in wheels. The end result is a triumph: a big-brake solution that offers unrivalled fade-free stopping power, but without any compromise.
Two high-performance caliper options are available, both manufactured from lightweight billet aluminium. The top of the range B33 8-piston caliper offers the ultimate in terms of size and clamping force. The B32 6-piston caliper, although smaller, still provides excellent performance, but at a lower price point.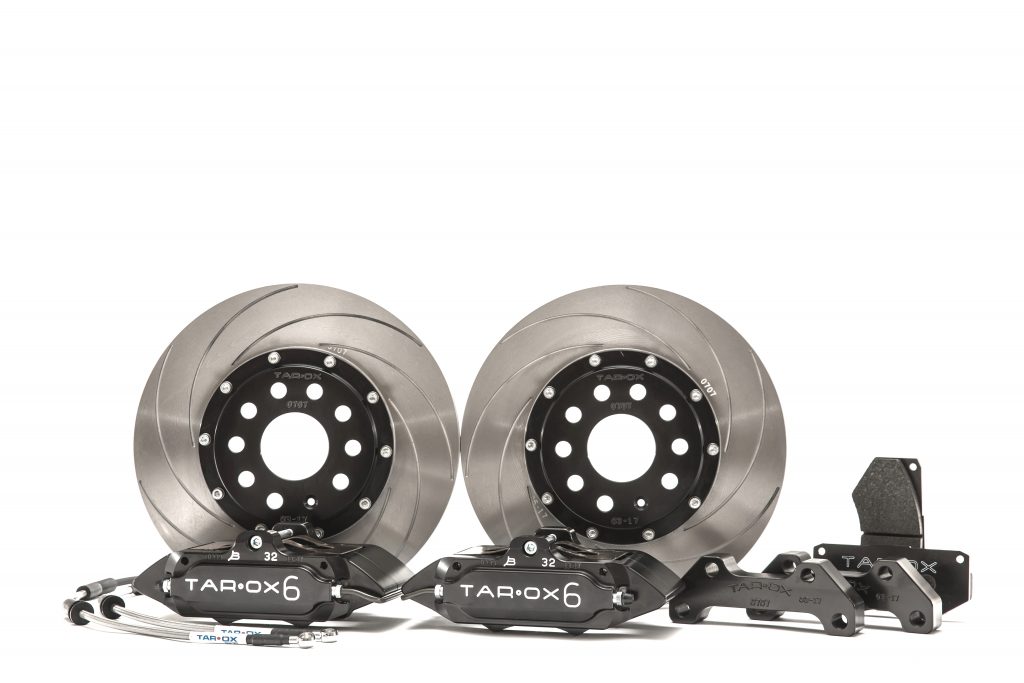 Whether you choose 8- or 6-piston calipers, each package includes 330mm (13in) two-piece discs  which are 50mm (2in) larger than OEM, and are available grooved, drilled or both. (Although TAROX highly recommends their F2000 discs as the best solution for strength and heat dissipation). A choice of three high-performance pads may be specified according to driving style: Strada (road), Corsa (track) and the ultimate, Competizione (race). This comprehensive kit includes all brackets, hoses and hardware required for installation.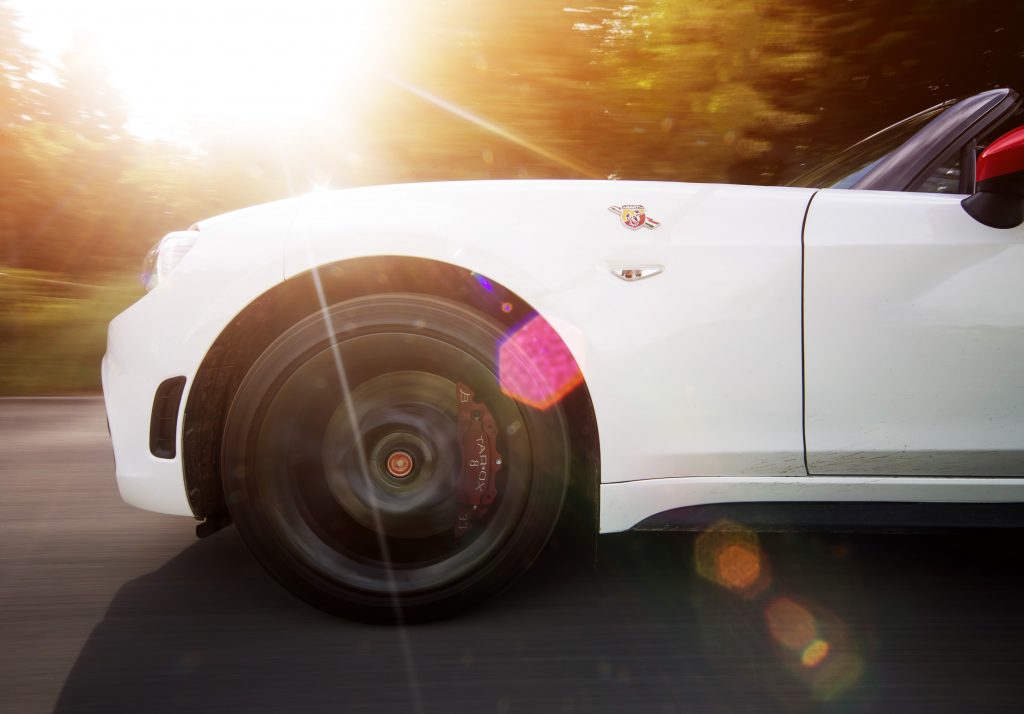 As with all TAROX braking solutions, every component has been manufactured from the finest materials, then rigorously tested to ensure many years of fault-free high performance in every environment. It goes without saying that they are also beautifully designed and look stunning behind the Spider's OEM wheels.
Wherever you live, unleash the full potential of the Fiat/Abarth 124 Spider with a TAROX performance brake package.
Purchase or find out more