AET Motorsport Fiesta shines at Autosport
Along with the release of our latest BMW M3 and M4 big brake kit we displayed our most popular larger brake kit of 2017 at the Autosport show, the Fiesta ST180 sport compact kit.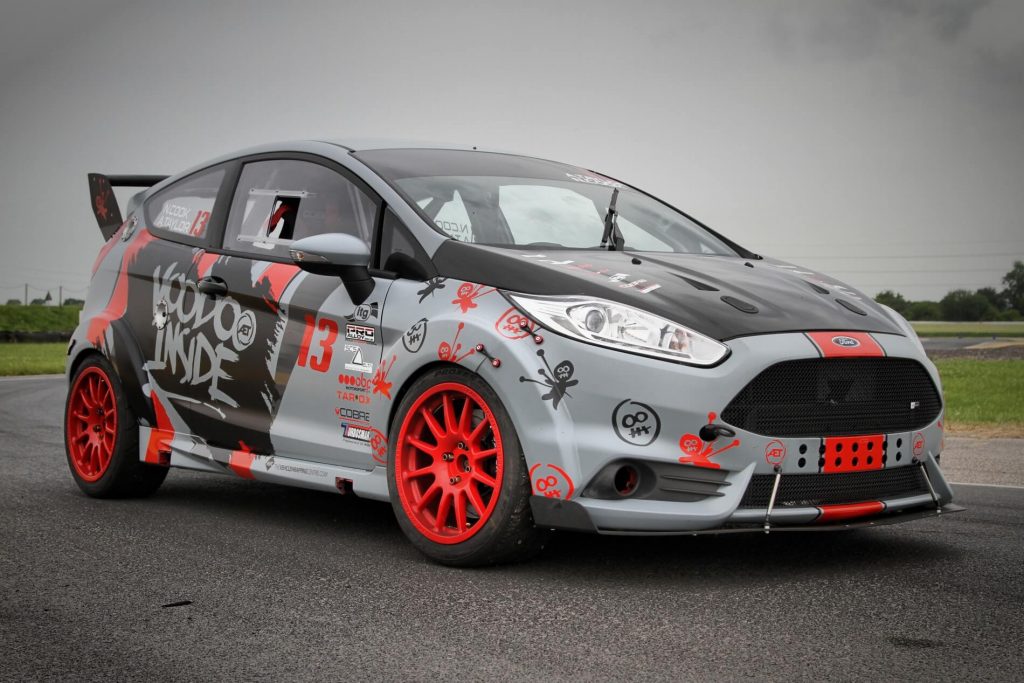 It was proudly demonstrated by the AET turbos Fiesta ST180, dubbed 'VOODOOPA1'. This endurance racer proves the longevity and performance of our big brake kit in the harshest motorsport environments.
The kit uses a 300mm disc coupled with our B30-6 6 pot caliper and couples awesome stopping power with compact dimensions. The package neatly fits behind 16″ wheels.
Find out more about the build here: http://www.tarox.com/en/aet-motorsport-use-tarox-endurance-racer/