Fiesta ST Product Guide
After extensive development both at our Italian head office and UK international sales office TAROX are excited to announce a comprehensive range of performance brake products for the new Ford Fiesta ST.
With an all new and unique body fitting this new kit comprises of 4 hoses which directly replace the OE rubber units, immediately improving pedal feel – especially when used with TAROX RoadRace fluid. TAROX braided brake hoses are manufactured by hand and like all products in the TAROX range they're produced from the finest quality European materials. Constructed from the highest quality PTFE flexible hose and stainless steel over braid both protected by a weather resistant PVC outer coating. All TAROX braided lines feature fully swaged stainless steel fittings and anti-whip collars to provide years of reliable performance. They include any necessary fittings required for fitting. Following construction, every single TAROX braided hose is individually pressure tested to ensure high performance and longevity. Purchase here to receive a free 500ml bottle of TAROX RoadRace Fluid with every purchase.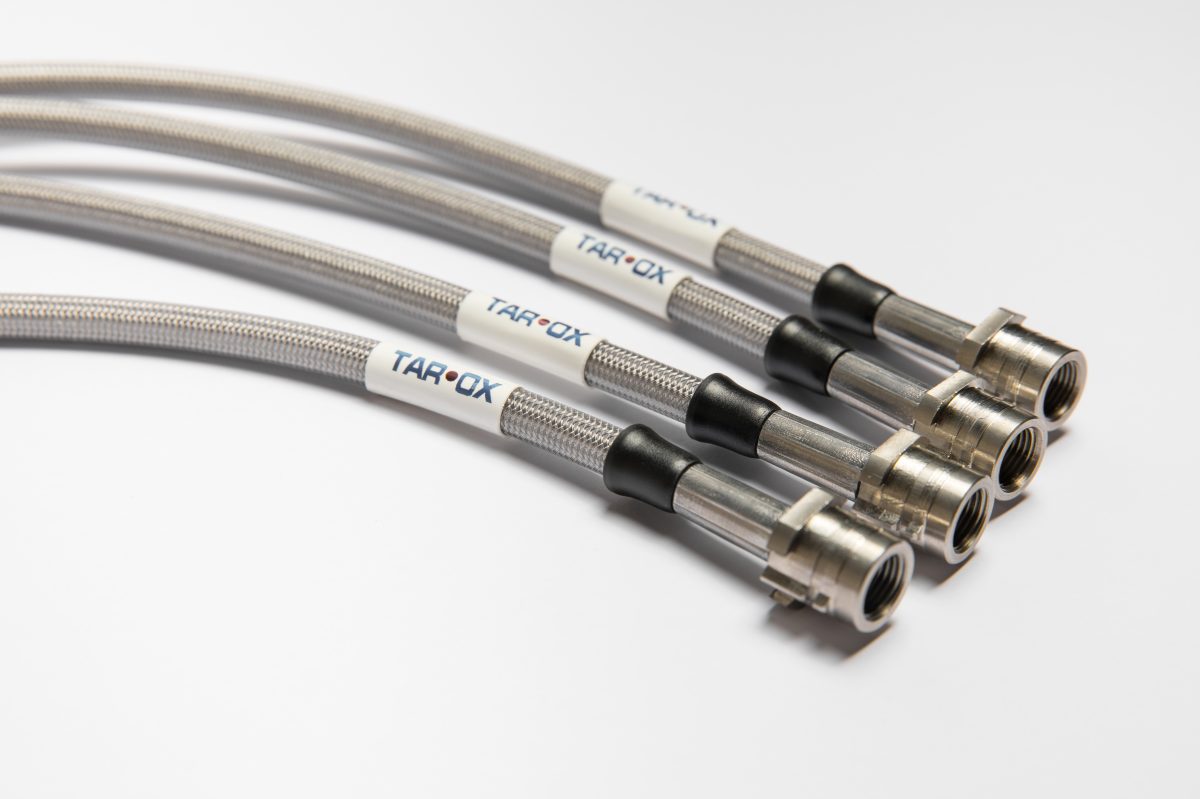 Possibly the most noticeable upgrade is changing out the stock pads. A TAROX Performance pad offers improving pedal feel giving a much better 'bite' while essentially being able to cope with higher temperatures allowing for greater performance over a longer period, without a huge cost
Offering 2 compounds for both road and track – 'Strada' and 'Corsa'
Strada – Optimum temperature 150°C to 350°C. Coefficient of friction: Cold 0.37 Hot 0.42
Strada pads are ideal for fast road use and every day driving. They work great from cold and provide immediate response without pre-heating whilst also offering a higher coefficient of friction for improved braking power, improved resistance to high temperatures and a longer service life than O.E materials. They provide an excellent pedal feel and allow full control over braking for the driver.
Corsa – Optimum temperature 200°C to 600°C. Coefficient of friction: Cold 0.47 Hot 0.49
Corsa pad is a great all – round pad, and although primarily intended for track day use, the pads can also be used to great effect for fast road use on more powerful cars. Corsa pads are still effective from cold and therefore give maximum performance at all temperatures. The high coefficient of friction gives amazing levels of pedal feel and massive amounts of bite.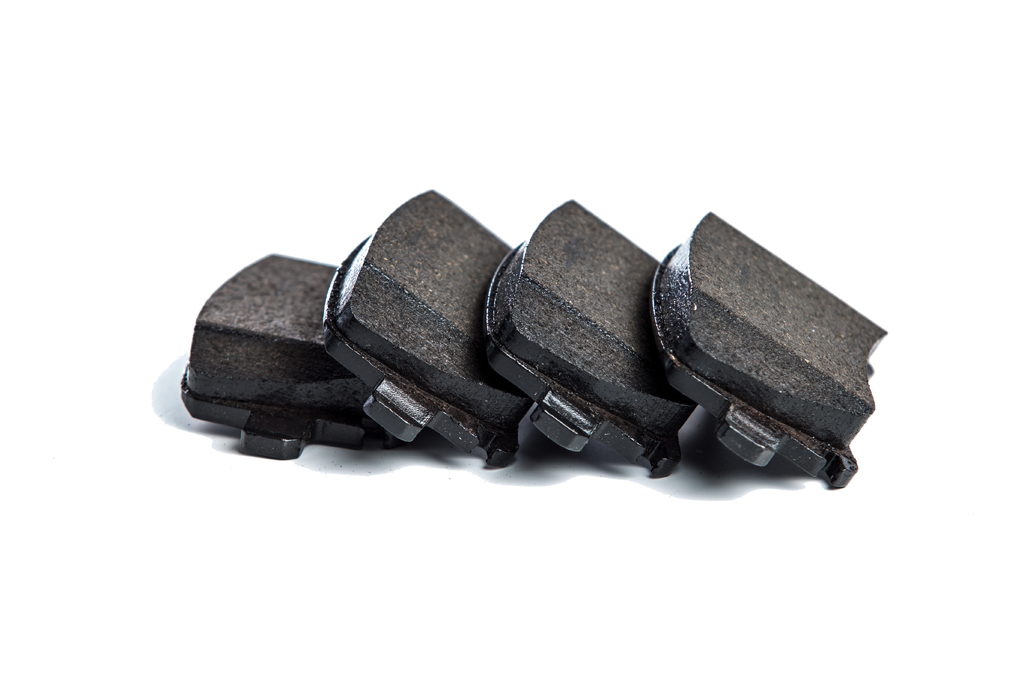 Not only visually impressive a TAROX performance brake are the bench mark for performance and longevity. All three of our instantly recognisable disc styles are available, different performance attributes, same price.
Every one of our discs is manufactured from the highest quality casts and steel billets before being heat treated and balanced by hand for the smoothest possible surface.
F2000 – Spiral Grooves, track ready
Sport Japan – Drilled and grooved, awesome looks outstanding performance on the road or track
G88 40 radial grooves, uniquely TAROX, ultimate fast road performance.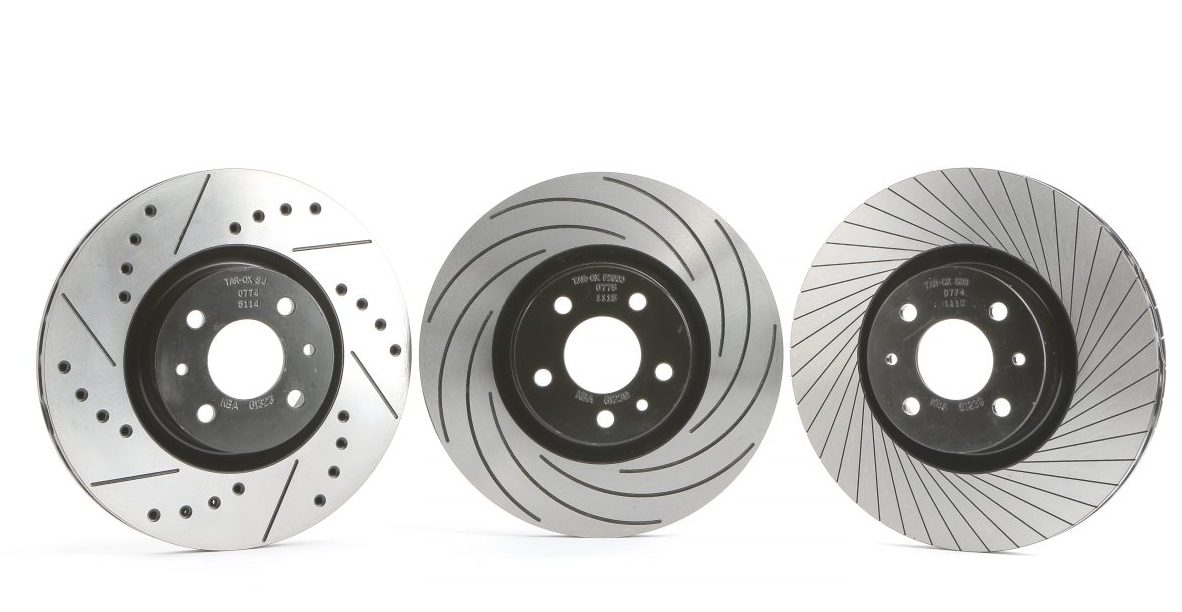 Developed with UK Ford Specialist AET motorsport the Sport compact kit is everything most drivers will ever need from a brake system!
Featuring the TAROX B30 lightweight billet alloy 6 piston caliper and a 300mm heat treated grooved discs – available in a range of anodized colours and with pad compound options for road track and race with the Fast road pad the system is a quite usable progressive brake system while with a race compound capable of heading straight to the circuit for race or track days.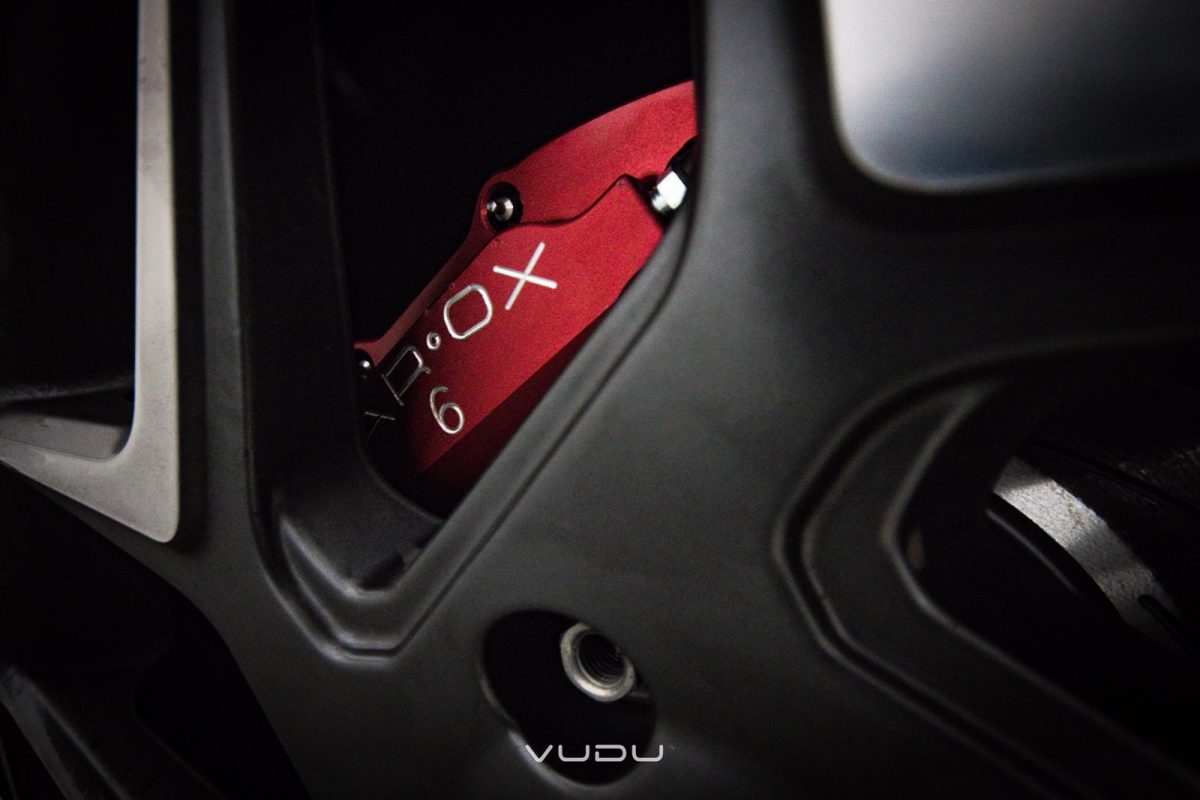 The ultimate brake upgrade for the Fiesta. With a 330mm two piece disc and the option of our B32 6 piston caliper or the larger more powerful B33 8 Piston caliper. Both kits have already established racing pedigree taking wins in Time Attack and Circuit racing all over the world there is no situation this kit cannot handle. Usually supplied with race pads for an aggressive consistent pedal the kit can be used on the road with a softer pad giving the driver a powerful yet progressive pedal. More on Sport Kits here.