STOP by the Tarox Booth at the 2017 SEMA Show
It's hard to believe that time has come around again, but it's already late October, and the vast majority of the automotive aftermarket has descended upon Las Vegas, Nevada for the 2017 SEMA Show
Following continuous, successful growth since the establishment of TAROX's dedicated US office in 2015, we are back at SEMA for the 2nd year in a row, with double the display area vs last year, and a booth design that showcases the brand's history and landmark accomplishments. You'll find us in the Performance Pavilion, on booth number 50216.
Taking pride of place on our booth (also, on display in the New Products Showcase) is the latest addition to our Big Brake Kit line up, the Grande Sport kit for the front end of the current, sixth generation Ford Mustang. Boasting our range topping, B40R-12 piston calipers, and gigantic 400mm x 36mm two-piece rotors, it's guaranteed to stop attendees in their tracks all week.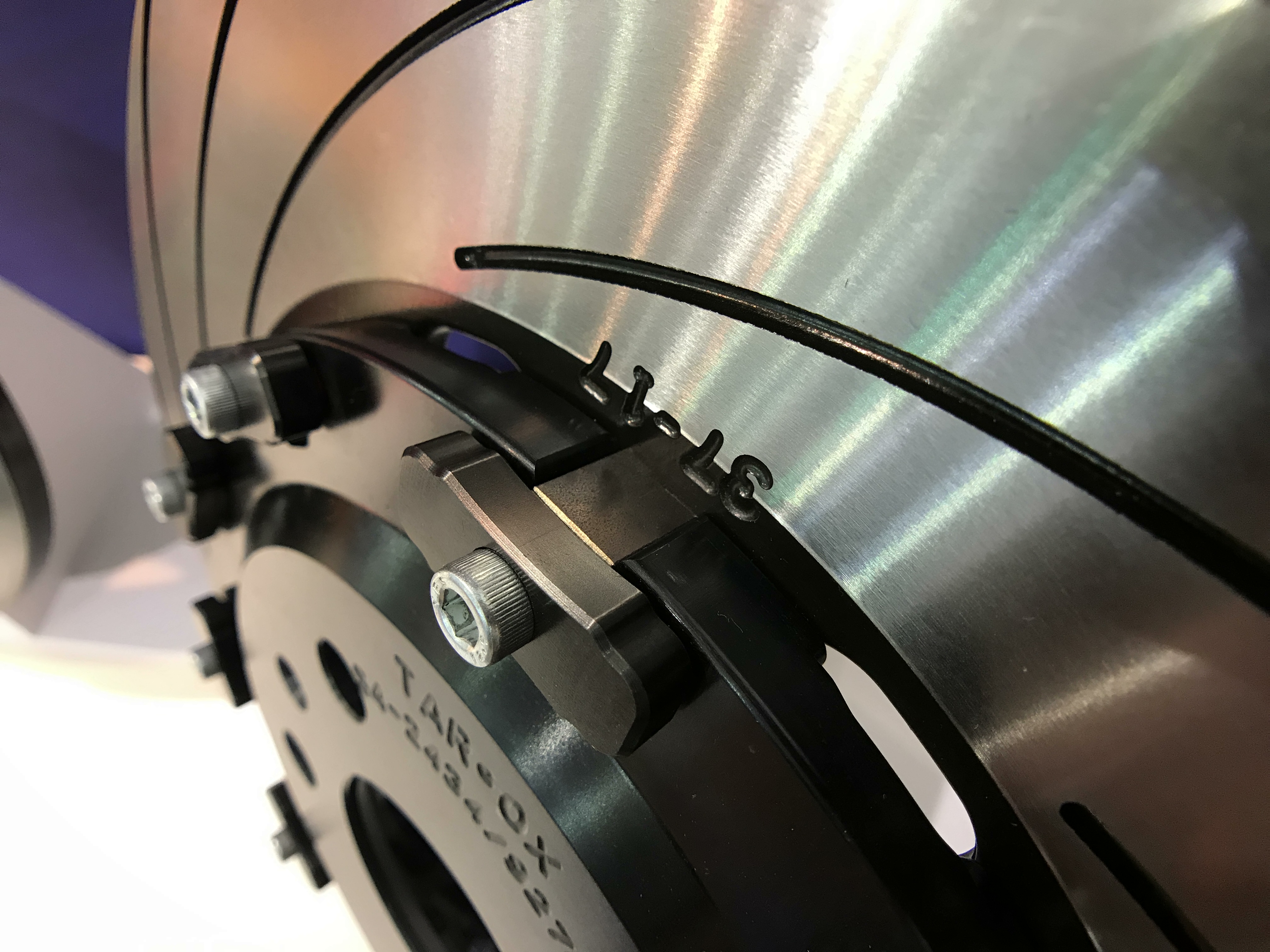 Another brand new product making its public debut is an evolution of our already very popular Audi TT-RS rotors from our Bespoke range. The direct replacement, two-piece items are the first part number offered with TAROX's brand-new, in-house developed floating hardware attachment system for these so-often tracked 5 cylinder super coupes.
If your business is more geared towards the classics, then you have to check out the quality of the other side of our Bespoke range; single-piece, billet replacement parts for older, yet still loved vehicles where available options are typically lacking, such as the Lamborghini Miura application we have on display.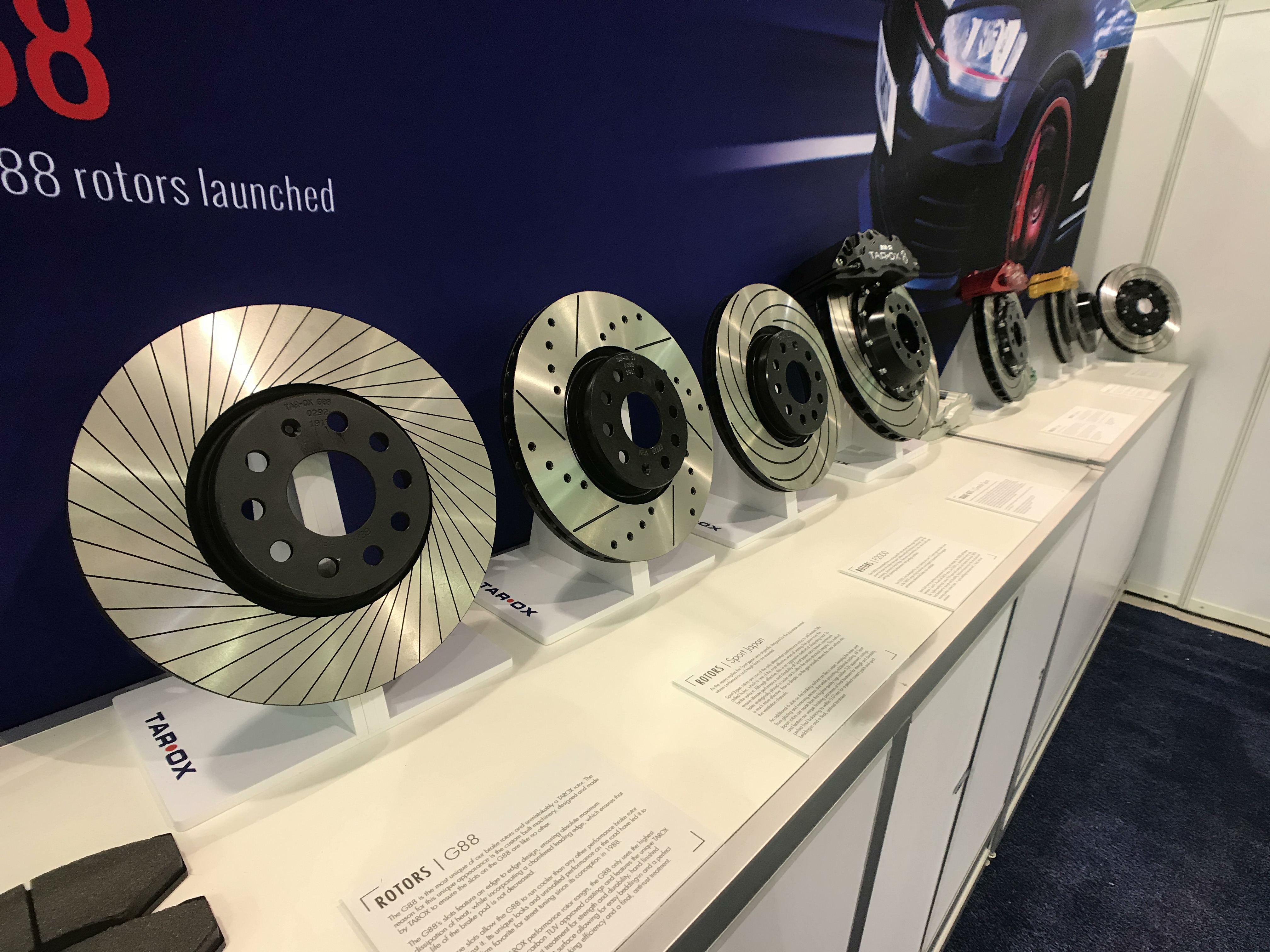 In addition to the above debuts, we have the usual suspects covering each kit type, caliper color, rotor style and pad compound, so those new to the TAROX product line can gain familiarity in a hands-on way.
We're please to announce collaboration with renowned British tuner Mountune, whose Volkswagen GTi Mk7.5, built for World Rally Cross and drifting ace Tanner Foust, sports a TAROX front Big Brake Kit with matching F2000 rear rotors on the Nexen Tires booth.
Keep your eyes peeled for StanceWorks' Mike Burroughs' TAROX equipped BMW E28 race car on the Motul Oils booth in the central hall wearing our famous logo as part of its new livery.
Stop by the booth this week, and see how TAROX Performance Brakes can work for you.