Swallows Jaguar discovering a wild cat.
Behind the scenes of a Fast Car Meguiar's cover shoot at Swallows Jaguar
In this modern age of YouTube and social media, you'd be forgiven for thinking that magazines are no longer relevant; after all, why would you pay good money to read about a car when you can see it in action for free on your smartphone? But one thing that can't ever be replaced is the buzz of seeing your car on the cover of a magazine.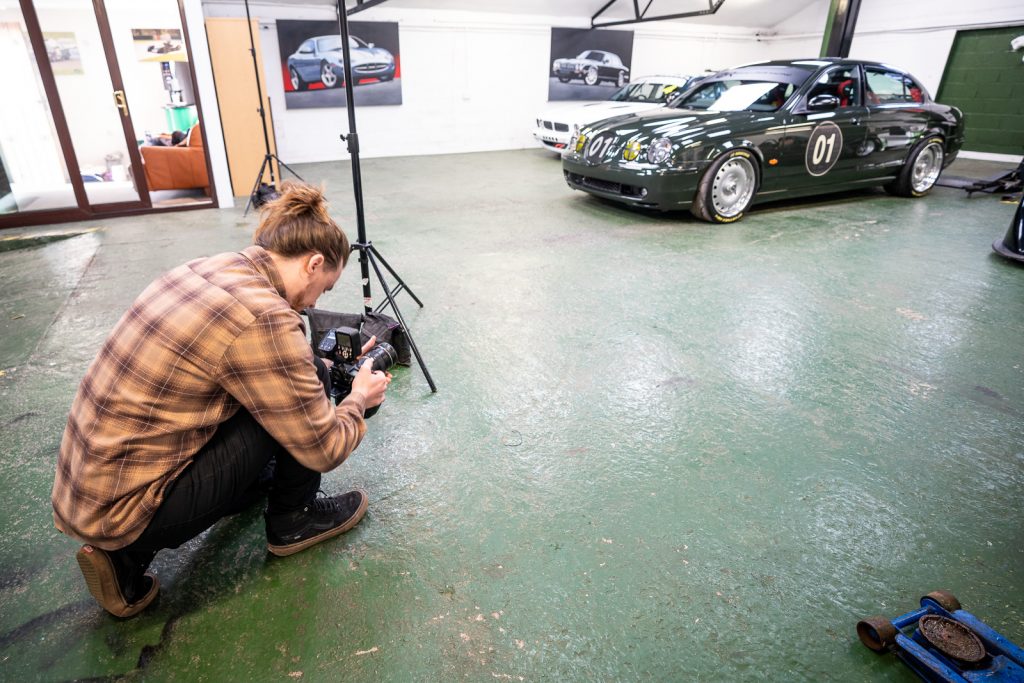 In the case of Dale from Meguiar's' Jag, it's the culmination of a long project build series, with a large amount of the work carried out by Swallows. The Jaguar specialists have helped Dale transform the once tired S-Type into a 500bhp, motorsport-inspired super-saloon; and we're proud to be involved, having developed an F2000 performance brake kit capable of stopping this supercharged beast!
The car was chosen because it represented something different to be unveiled at the 2020 Players show (which due to Covid didn't happen). However, that meant there were very few off-the-shelf parts available for it, so Swallows had to think outside the box – especially with the bodywork.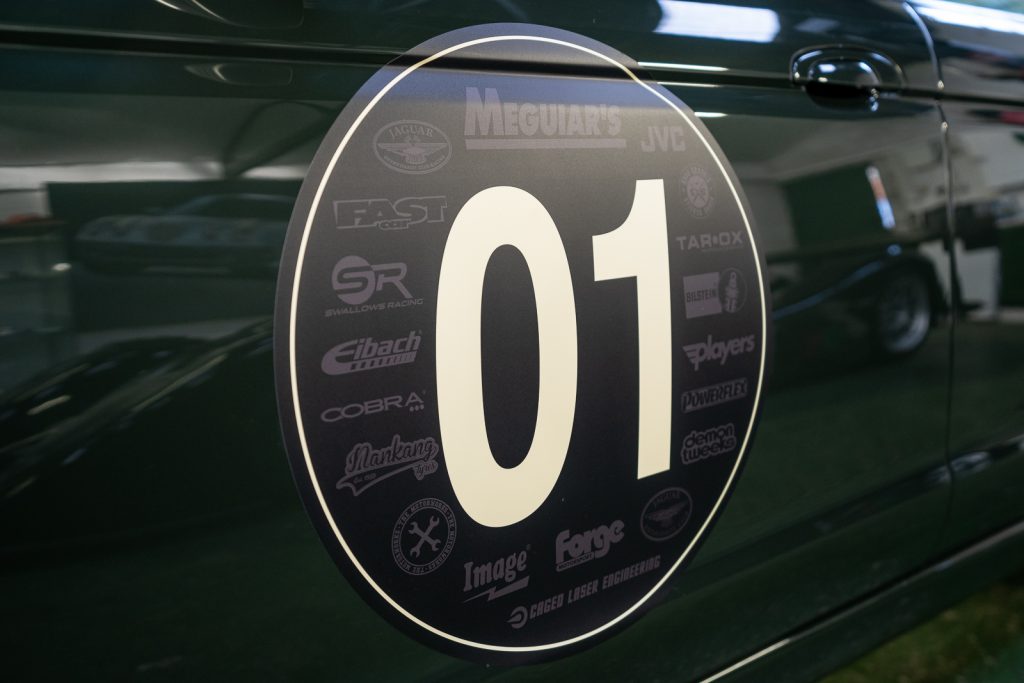 With many friends in the aftermarket industry, Meguiar's called on some of the biggest names to assist. They included Cobra for the bespoke fixed back seats and harnesses, Bilstein for the adjustable dampers, Eibach for the springs, Image for the custom fit, three-piece wheels, Nankang for the tyres, Powerflex for the poly bushes and Caged Laser for the roll cage. The idea was to create something that looked like it had just rolled out of the paddock at a race circuit – a wider, lower, more aggressive and faster Type-S!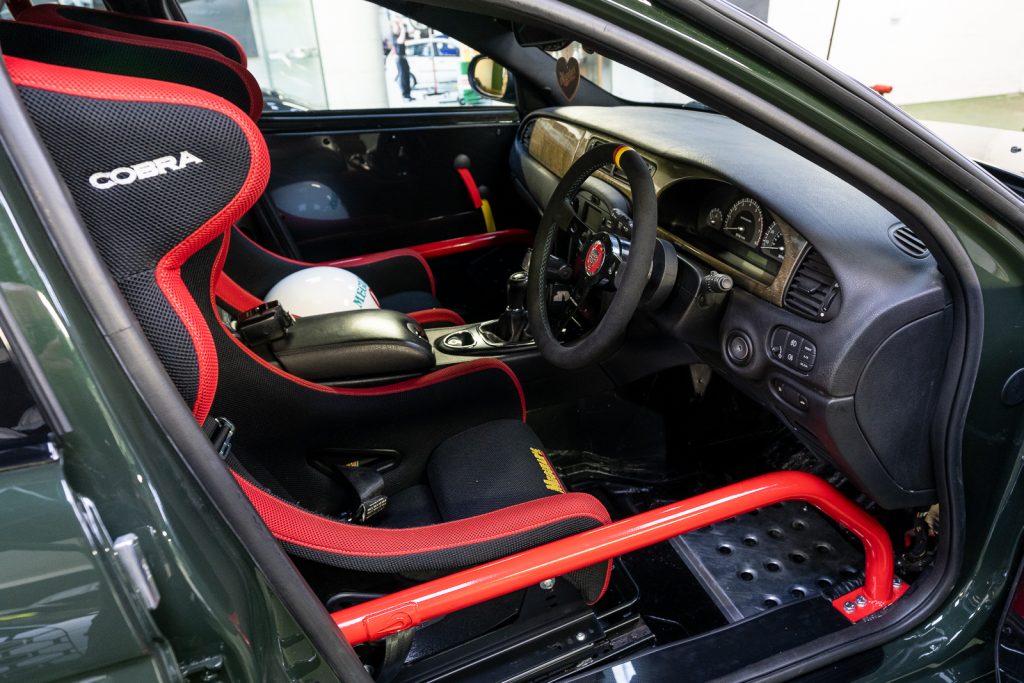 Having been up close to the car, we have to say Dale and Swallows have nailed it. From the bespoke metal wide arches, which were custom fabricated from metal (no filler here, kids!), to the perfect offset of the Image wheels, to that immaculate Racing Green paintwork, this thing is incredibly well put together. And with 500bhp charging through the rear wheels, it's got the power to back up the styling. Oh, and did we mention the one-off manual gearbox conversion?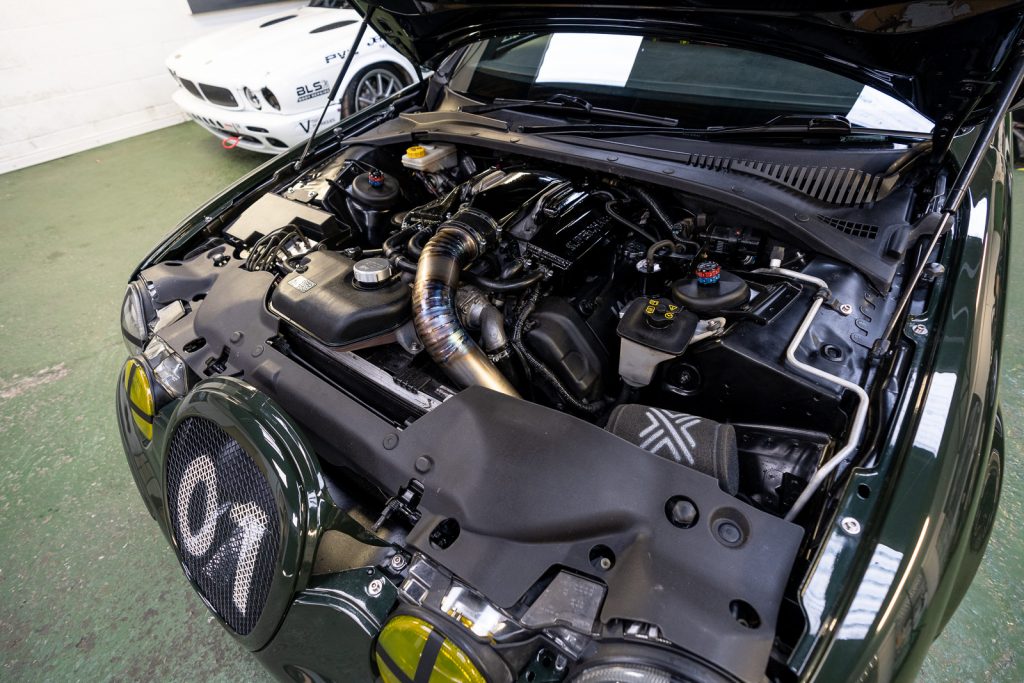 During a break in the photoshoot, Swallows main man, Tom Robinson, took us for a tour of their facility and there were Jags as far as the eye could see. Everything from classic E-Types, through to the latest F-Types and everything else in between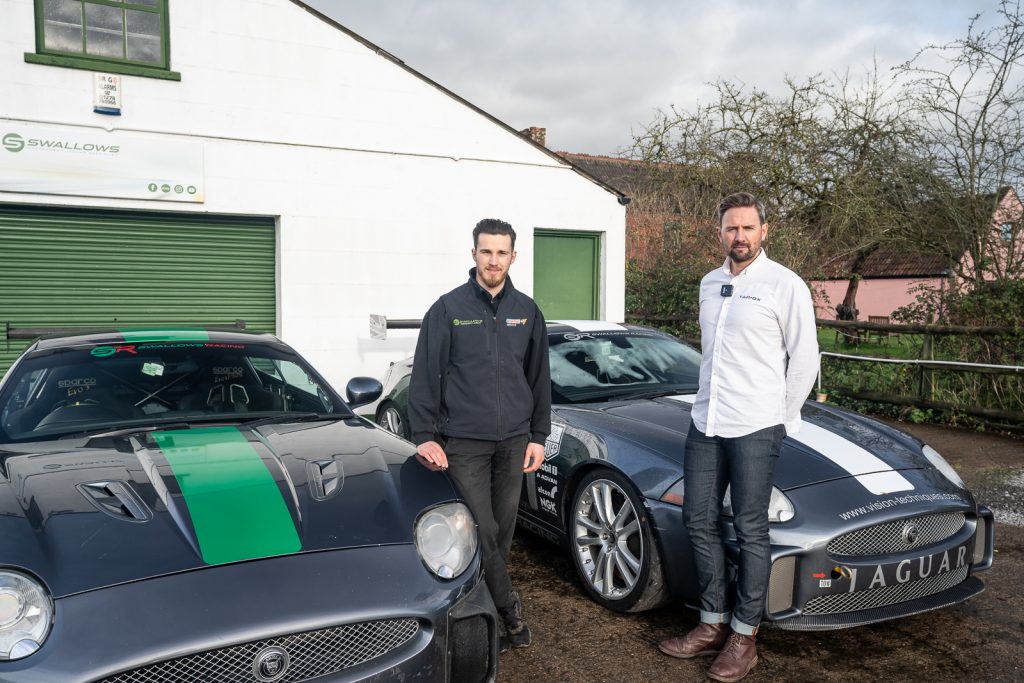 As you may expect, many of the older models are owned by what you might call a traditional Jaguar owner, keen to preserve a bit of Big Cat history by entrusting their vehicle to Swallows for maintenance and storage.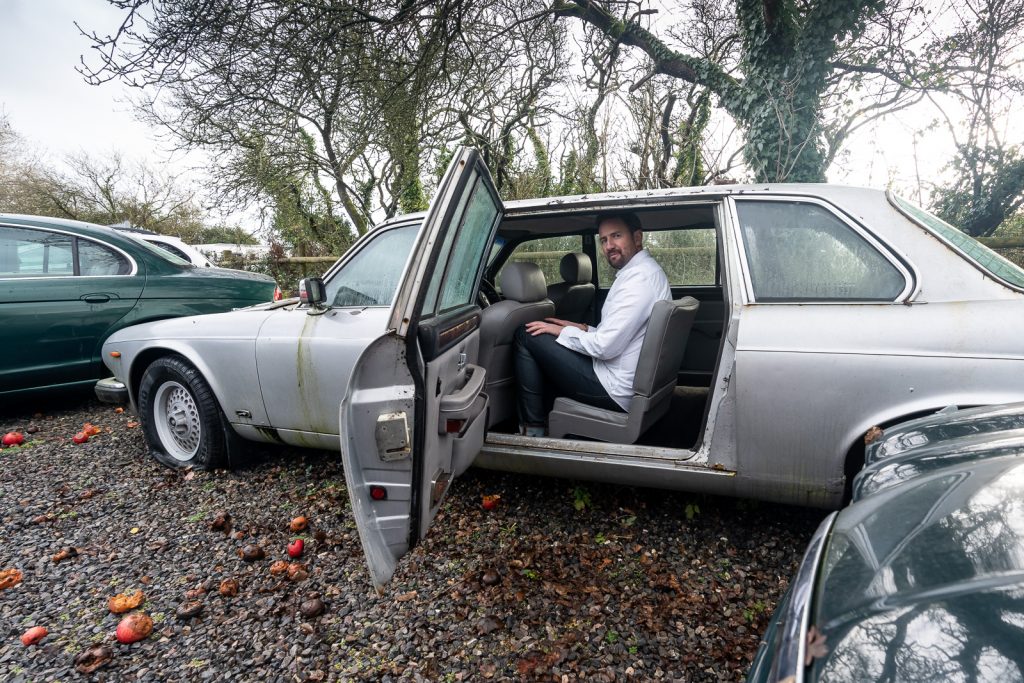 But the newer breed of Jaguar – the XKRs, F-Types and X-Types, tend to be owned by younger enthusiasts who are keen to get the most from their cars. So, rather than simply replace worn out parts with OEM items, they want to upgrade to performance variants.
It was here that we were able to help. With a motorsport heritage stretching back over 40 years and a tried and tested product range, we were commissioned to produce bespoke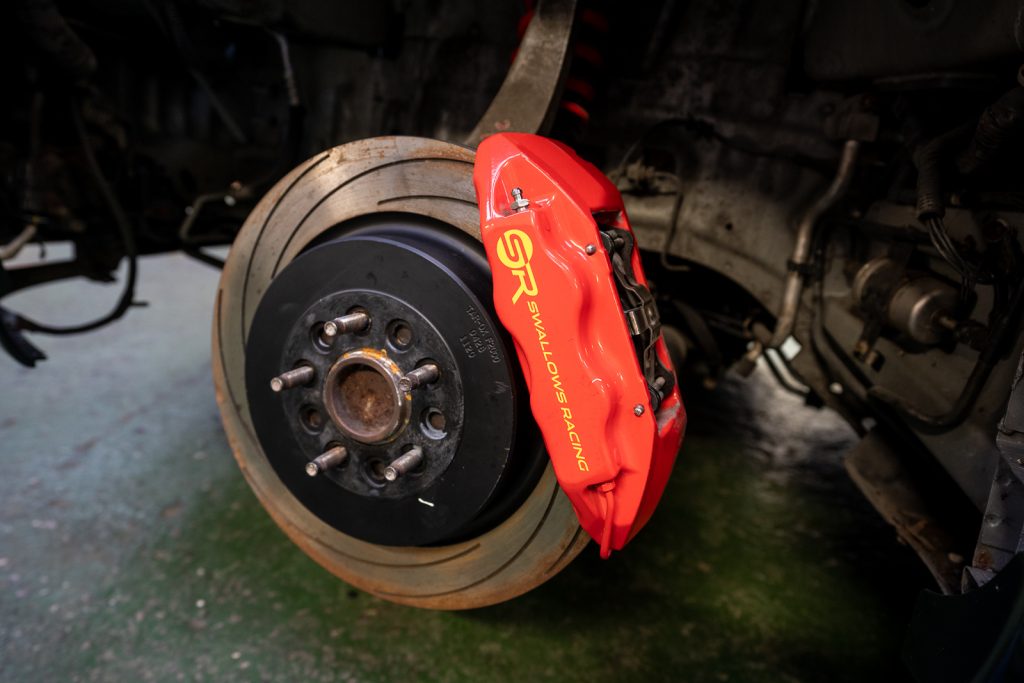 braking components for vehicles that no other companies could offer. We now supply Swallows with a range of performance brake upgrades for Jaguar models including, the XKR, S-Type, F-Type, X-Type and others. Swallows are able to offer a full tuning service, from ECU recalibration, through to hardware upgrade such as brakes, suspension, air filters and much more. They also have a deep love of motorsport having raced successfully for many years – in fact Tom is waiting to get back in the hot seat of his 500bhp XJR saloon in 2021 – another car that's set to benefit from TAROX braking technology.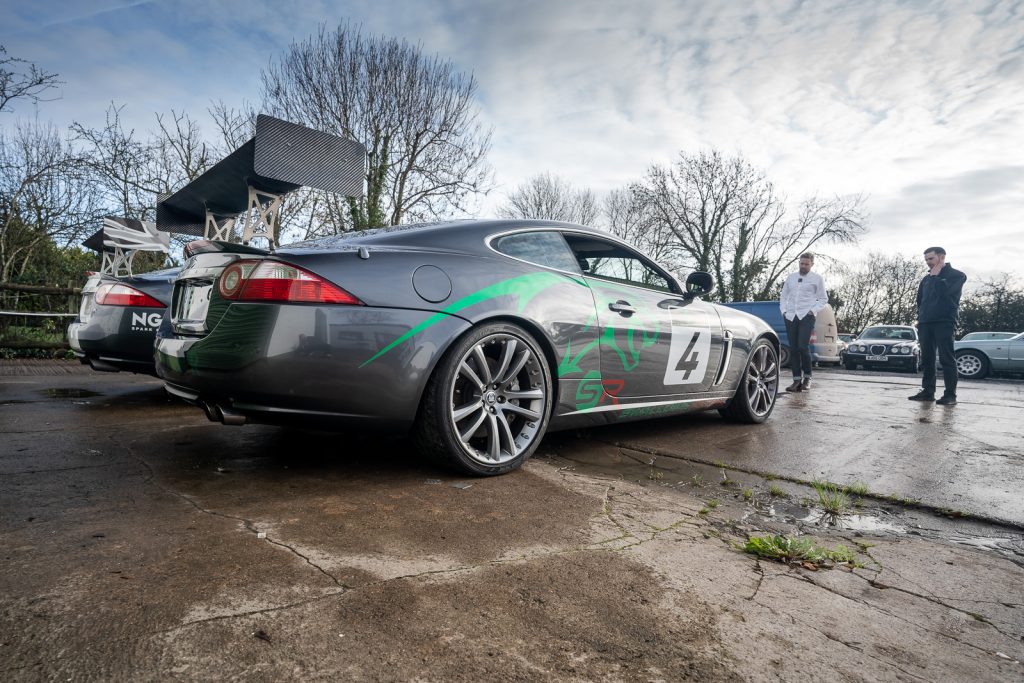 If you're looking for anything Jaguar based, from tuning options, race car prep, used car sales, servicing or maintenance, then give Swallows a call; these guys live and breathe Jags. Click HERE to discover more.
Click below to see our video of the day at Swallows
The Meguiar's Fast Car issue is now on sale
Click HERE to see the Tom versus Dale build series on Meguiar's' YouTube channel