GR Yaris brake upgrade – available now!
The GR Yaris has captivated the automotive world. Its combination of a manual gearbox and grippy all-wheel-drive system allows drivers to really push the little Toyota; and with a potent, three-cylinder engine, it really does deliver the goods performance wise.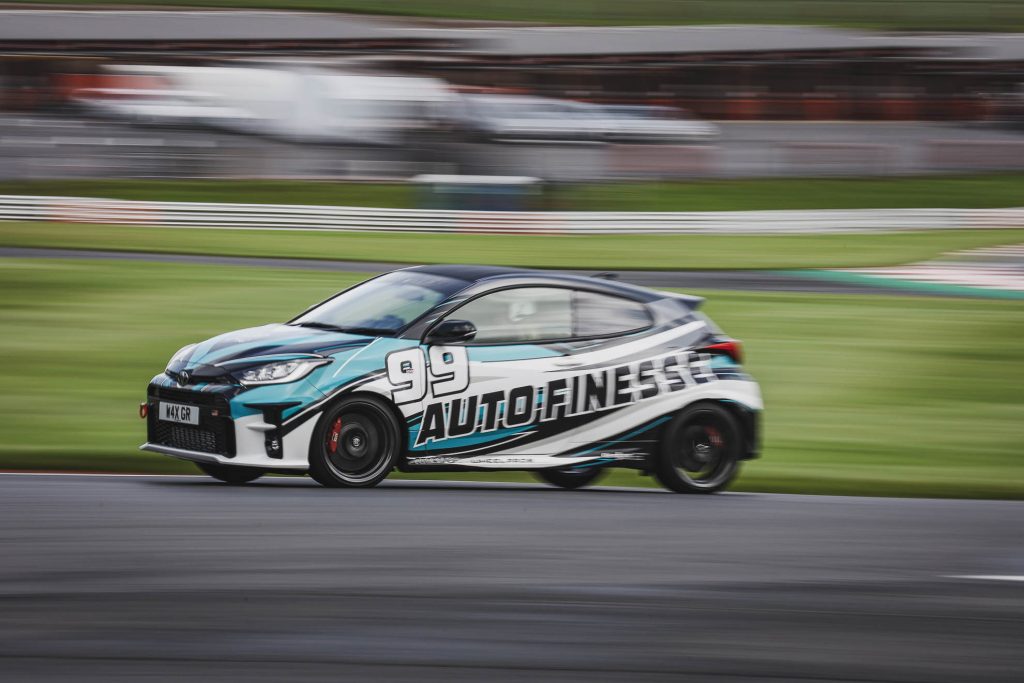 We were quick to spot the potential of the GR and set about developing a performance braking upgrade. 

Based around our existing semi-floating road and track-specific two-piece discs, the brief was simple: to produce a disc and pad that performed better than OEM; that allowed repeated hard applications (with no loss of power or fade); better pedal feel; and an ability to get up to temperature fast – crucial for a daily driven car like the GR Yaris).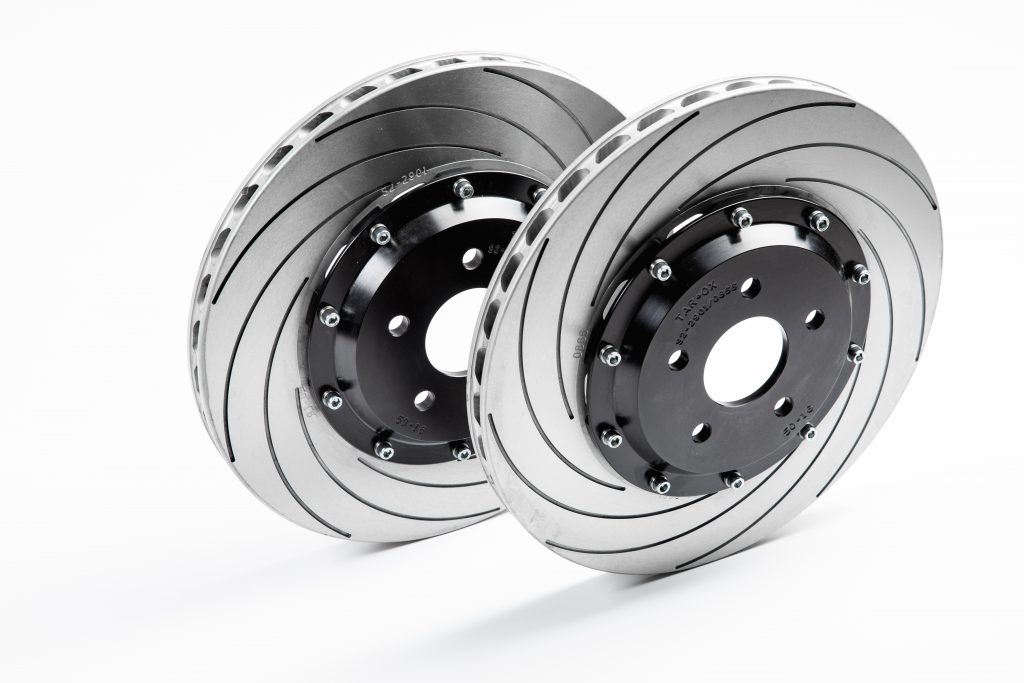 Our development engineers took a holistic approach – aiming to improve the braking system in every possible way – and we're pleased to say they've nailed the original brief.

Using only the finest materials, each disc is machined from a solid billet of high-quality steel, which is then heat-treated for extra strength. It is then manufactured with curved internal ventilation, featuring 20 directional 'Venturi' vanes – to aid heat dissipation. The disc is then finished in either F2000 (curved grooves), or Sport Japan (drilled and grooved) configurations, with an ultra-tough, resin-based electroplated coating, which is normally only found on OEM chassis parts.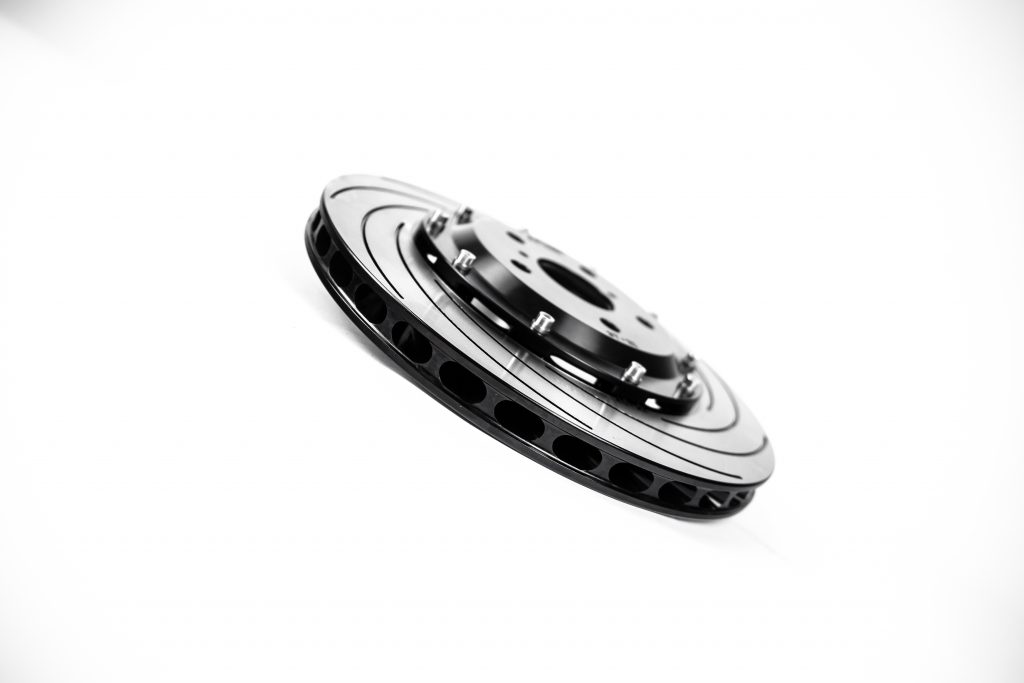 The discs are mounted to hard-anodised alloy bells, which further aid dissipation of heat, as well as helping to reduce overall weight. Each disc weighs just 8.65kg – a significant saving of 2kg per disc over the OEM items. The reduction in unsprung mass translates into an immediate, positive effect on both steering and acceleration.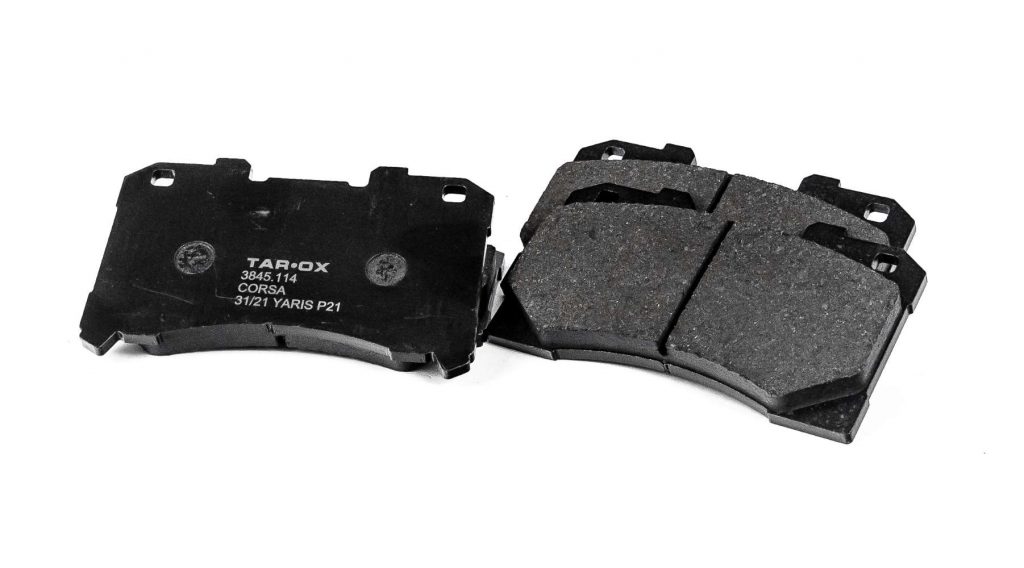 Rigorously tested on track at our own test day at Silverstone, as well as at several rounds of the UK Time Attack Championship, our GR Yaris partners, Fensport, String Theory and Auto Finesse, were all very impressed with the performance of this new, two-piece, setup.

Our GR Yaris, two-piece, performance brake upgrade is in stock and available now.