New Improved High Performance Brake Fluid
Product Update – TAROX RoadRace Brake Fluid
Now available for immediate despatch is our new and improved TAROX DOT 4 high performance brake fluid. The improved formula retains the RoadRace name from the outgoing formula but now comes in a striking new bottle design to highlight the change. This latest development has an even higher boiling point and improved compressibility for improved performance when the brake system is being pushed. Safe and legal for road users, ideal for track use.
Dry boiling point 322°C
Wet boiling point 195°C
Road legal
Suitable for all vehicles requiring DOT4 specification fluid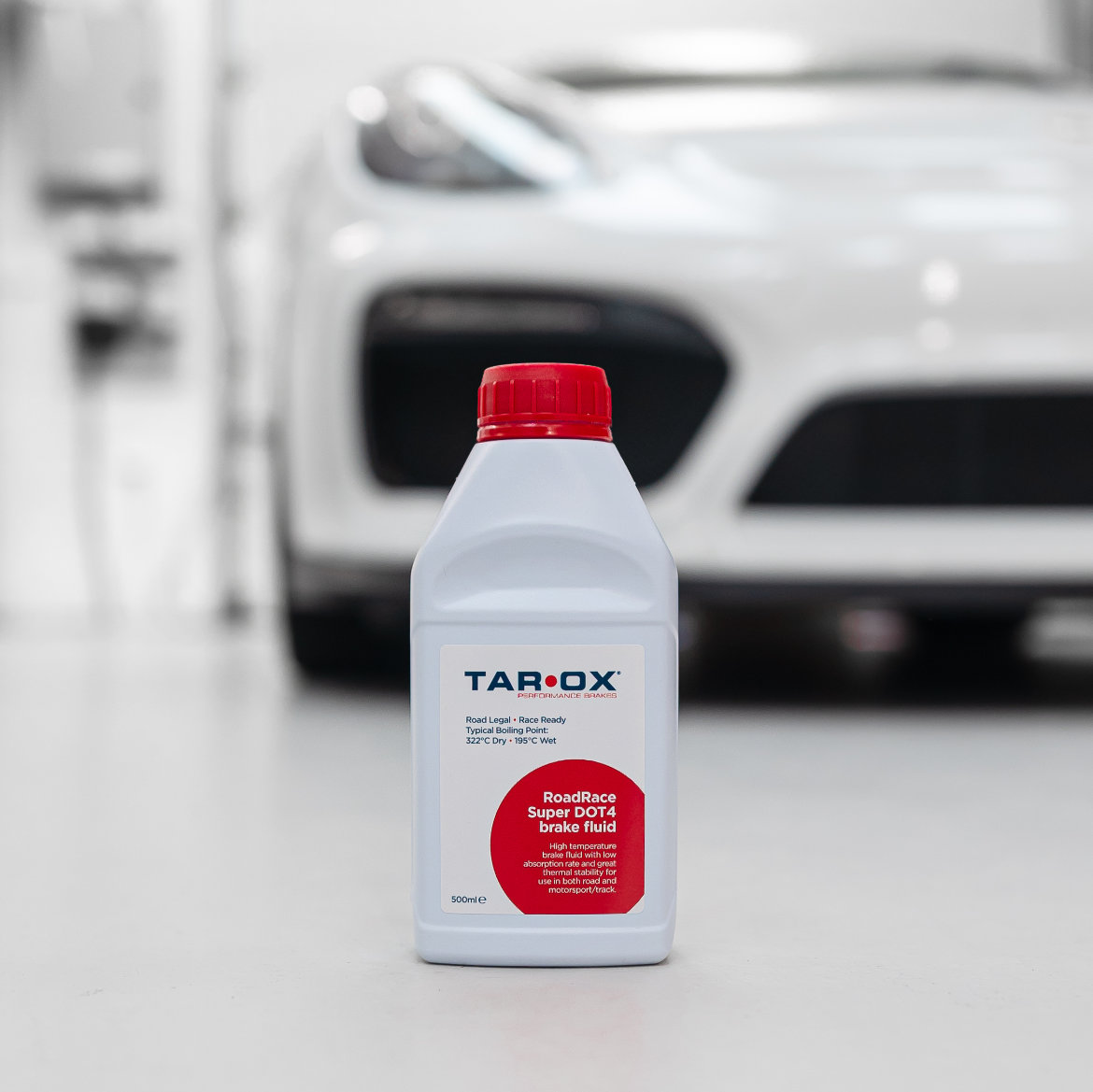 Part number: RoadRace
RRP: £15/€20 +VAT per bottle
500ml bottles sold in cases of 12
As per the previous TAROX RoadRace fluid, the new product conforms to and exceeds the current international specifications U.S. FMVSS No.116, DOT5.1, DOT3, DOT4, SAE J1704 & ISO 4925.
Please sell through your existing stocks of the previous black bottled fluid before selling the new product.
This tasty new fluid is available at retail in 500ml bottles or to trade in cases of 12 x 500ml.
Click right here to get your hands on a bottle. Please drink responsibly.  www.drinkaware.co.uk for the facts*
*Seriously, brake fluid is not for human consumption, but your car will love it.