TAROX Equipped: Stanceworks E28 Parts Car
You might already be familiar with this car, dubbed 'the parts car' it's Stanceworks' take on BMW's European Touring Car program. This year it was unveiled at SEMA Show with a new livery and a host of new parts to help it lap Southern California's circuits even faster.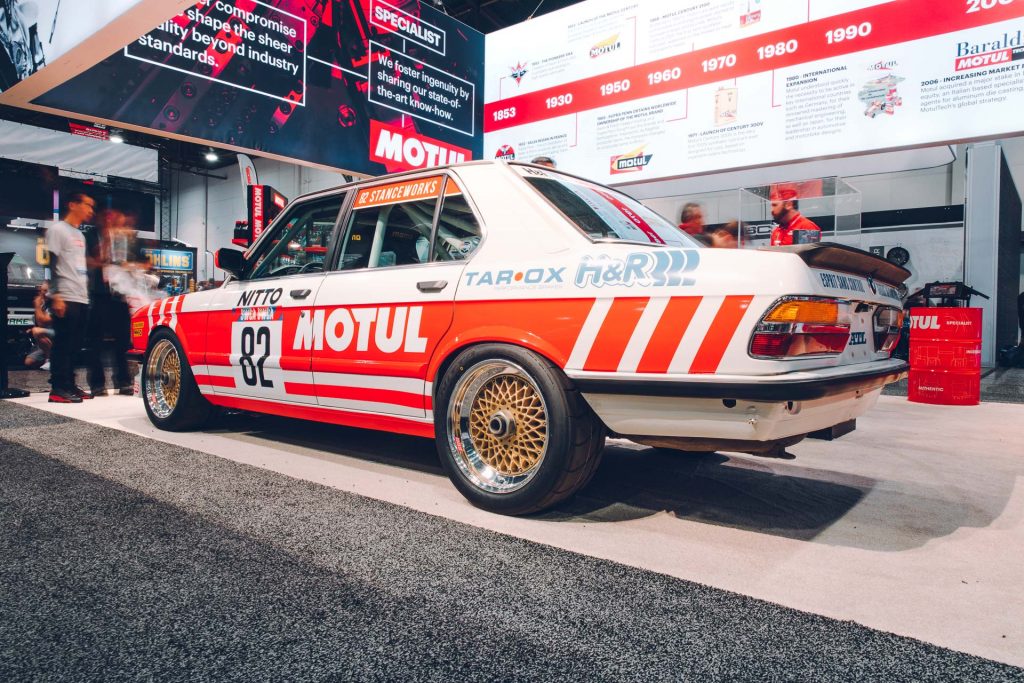 You'd be forgiven for thinking this was an all new car, it looks totally different. BBS wheels and Nitto tyres now hide a bespoke TAROX brake setup that bring this E28 M5 to a high performance halt. Outside a new livery transforms the feel of the car and brings it from road car to a true Group-A homologation tribute.
You'll also notice a new front apron, complete with brake cooling ducts to feed the new front brake setup with cool air. E32 750il brakes work in harmony at the rear to balance the setup. It's these details under the skin that make the car tick, read more about it here: http://www.stanceworks.com/2016/10/the-parts-car-mike-burroughss-1984-group-a-inspired-e28-m5-tribute-unveiled/