TAROX @ Players Classic – Goodwood England.
This is the 4th year TAROX have supported the Players event and it is without doubt a modified car show like no other.  The guys over at Speedhunters believe it's the best collection of cars the UK has to offer, who are we to disagree.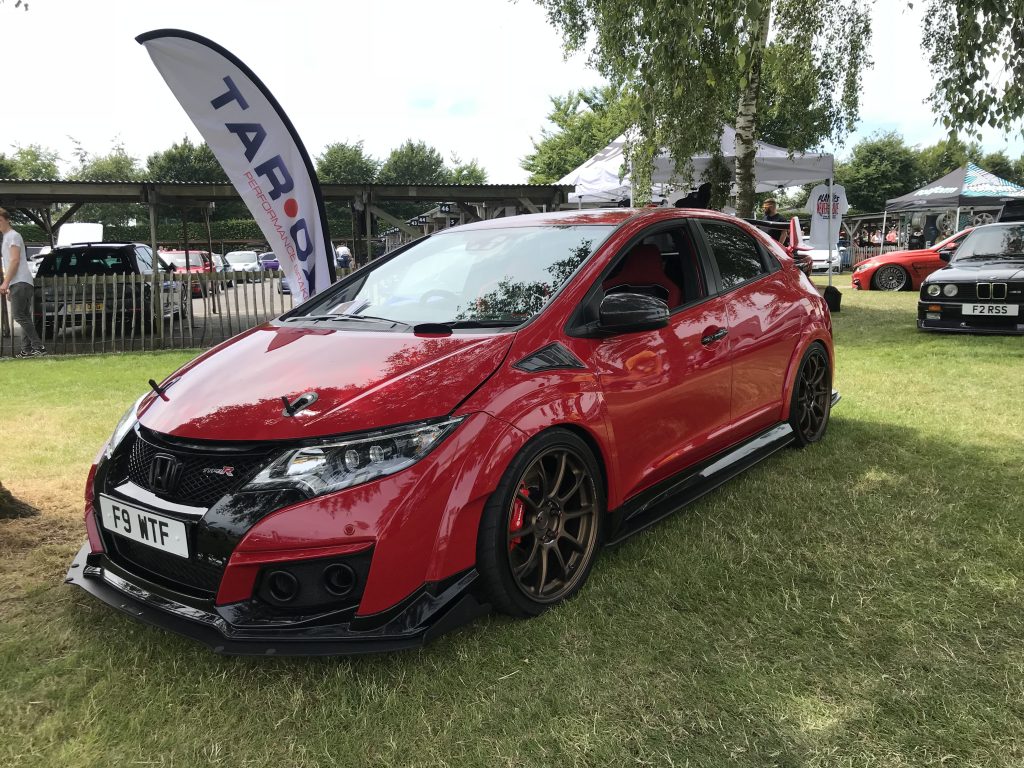 Fighting the Japanese corner was Basir's Honda Civic Type R FK2. Prepared by TAROX's main dealer Honda Specialist Dream Automotive The Civic had so many subtle styling touches but there was nothing subtle about the awesome bronze Volk ZE40 wheels which allow you to see all the detail of the two piece floating F2000 discs.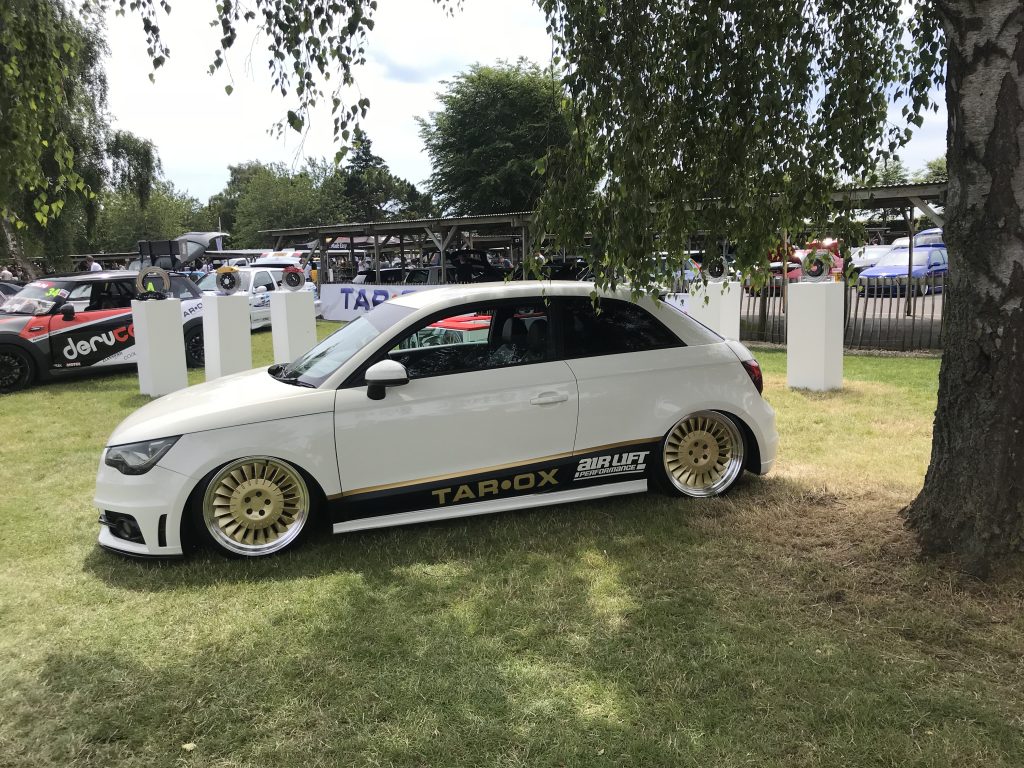 Following us down from our Manchester office was Sean in is classy Airlift/Inspiri A1. We really love the black white and gold colorway and big shout to Sean as it its a big drive form Manchester to Goodwood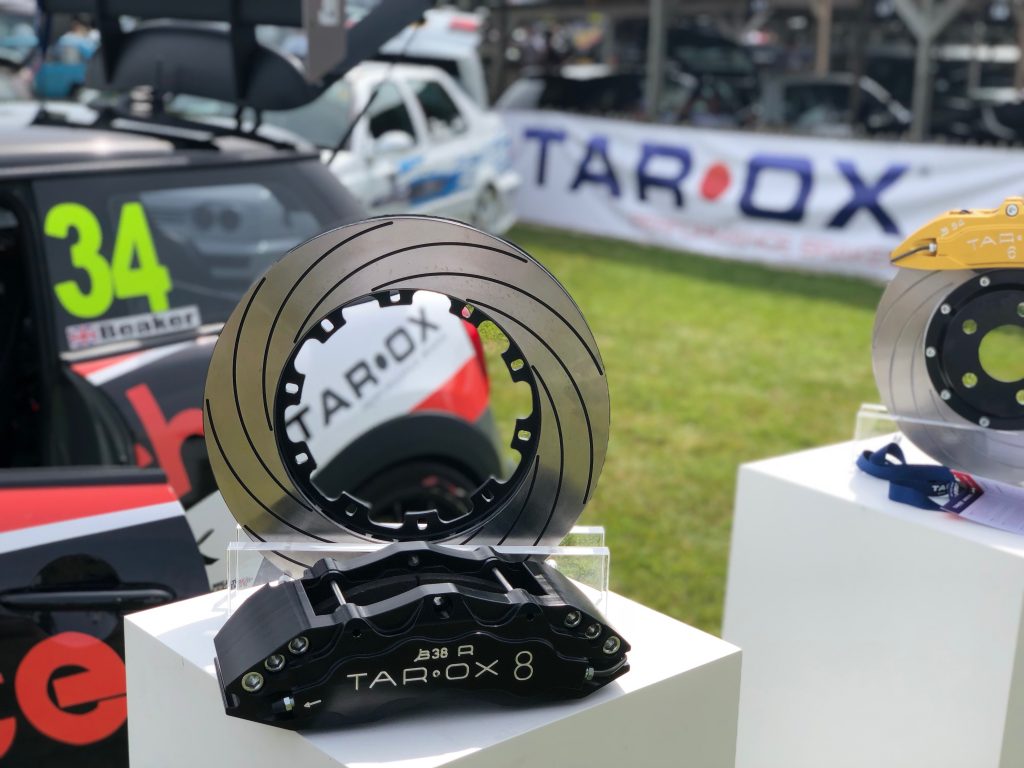 Showing off the new B38R as fitted to our development M4  and Ben Chandlers M3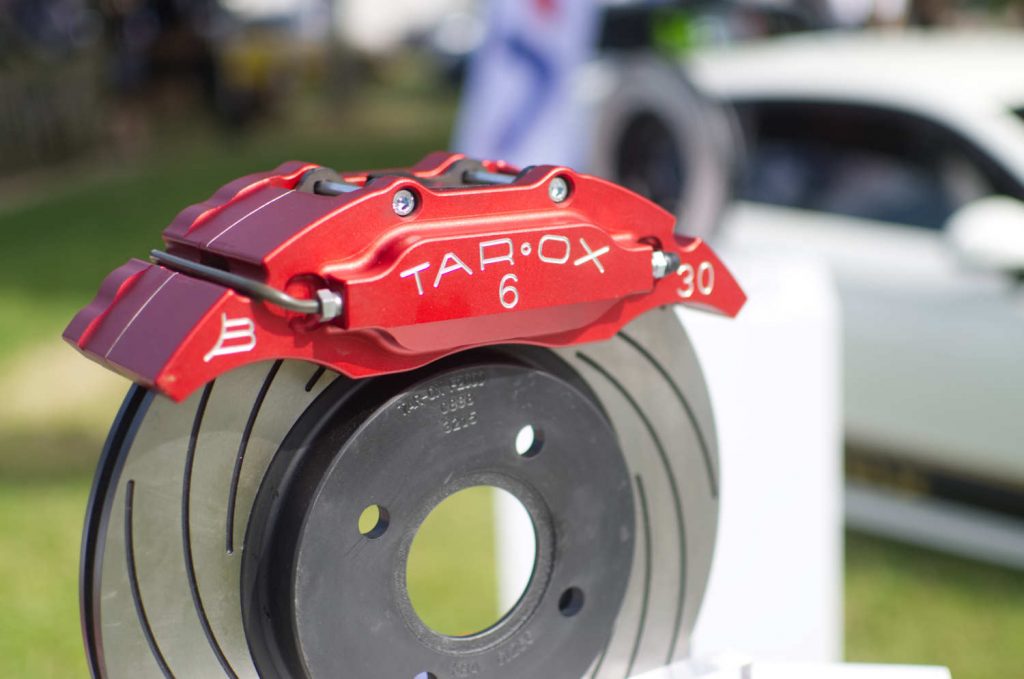 The B30 6 piston caliper with F2000 discs. All our calipers are anodised rather than powder coated so when the sun comes out you can really see all the details of the machined finish – they literally shimmer in the light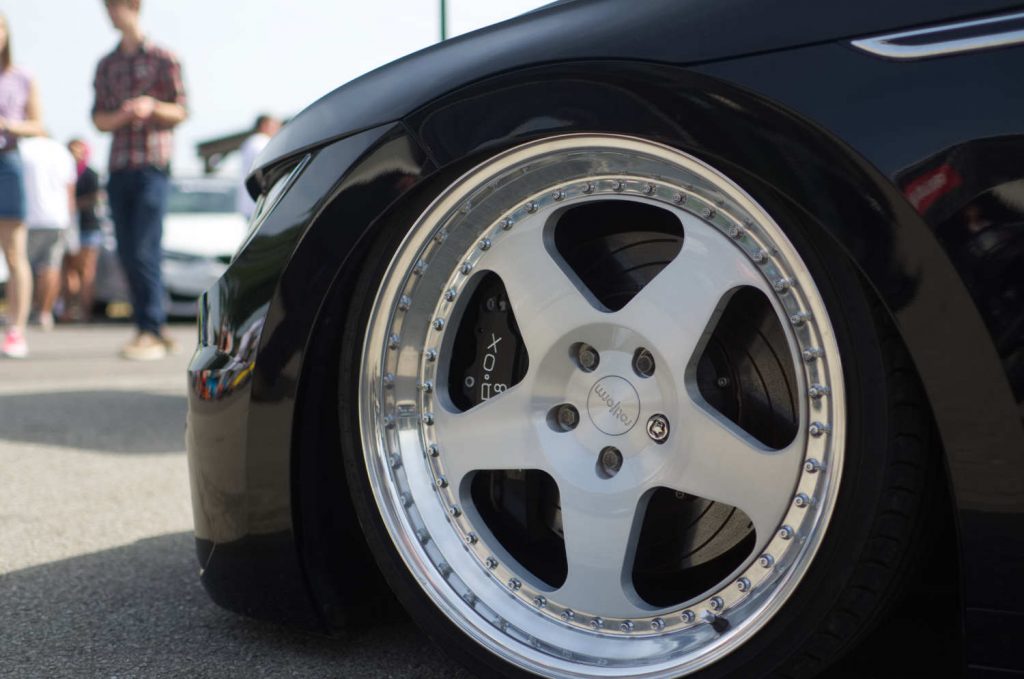 One of the cars of the show. RIIVA Designs VW Arteon – Henry won an award but had to shoot off early. The Arteon is so new, so black and so big, combined with the Rotiform wheels creates an imposing presence.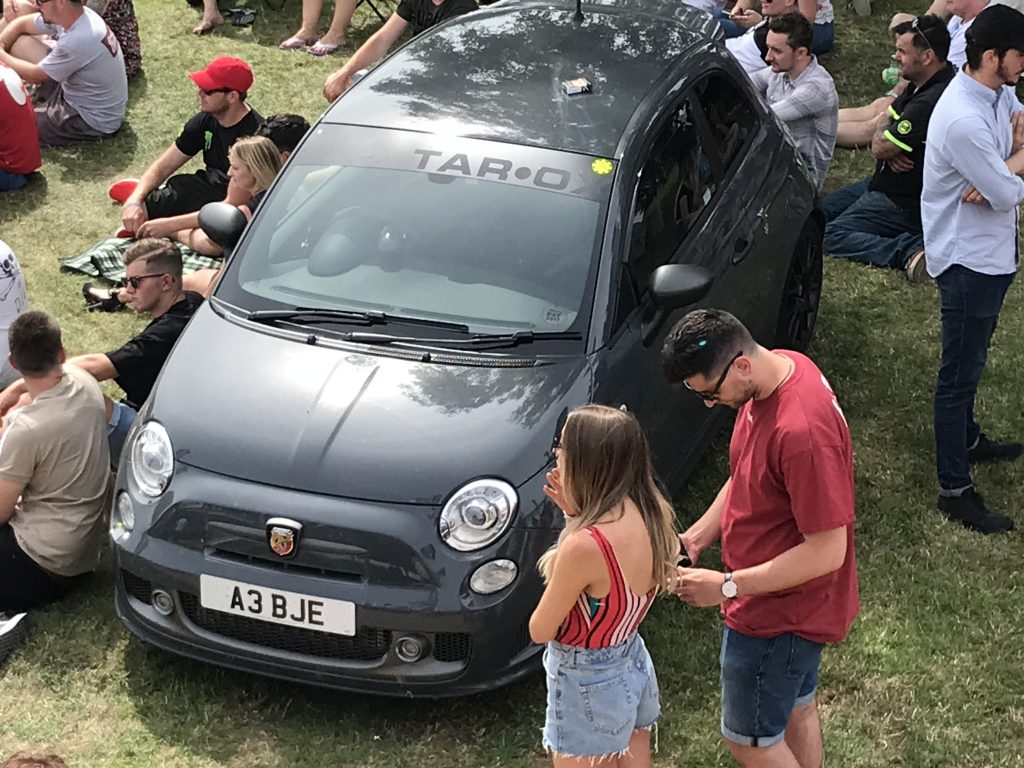 Becky Evans – Better known in the car world as Queen b brought her freshly TAROX equipped Abarth 595. Becky was eager to put the newly modified 595 through its pases on the legendary Goodwood Circuit – a full video will be available soon.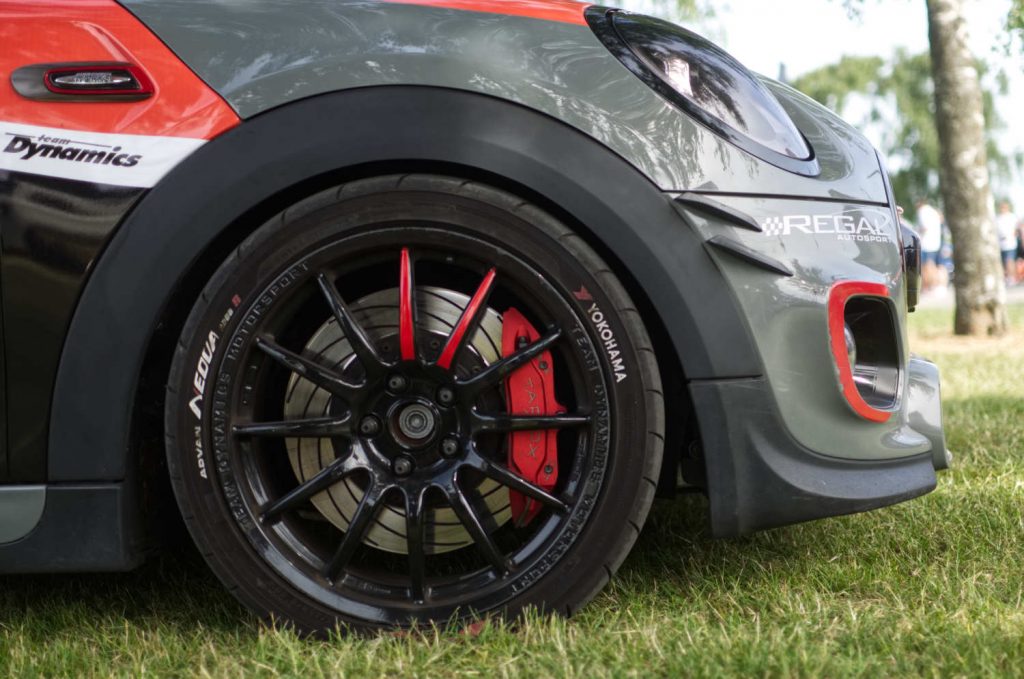 Also hoping to get out on track was TAROX sponsored Andy Hawes. His F56 is one of the best track builds in the UK unfortunately the highly tuned standard block was not behaving. Andy will be back soon with a forged engine.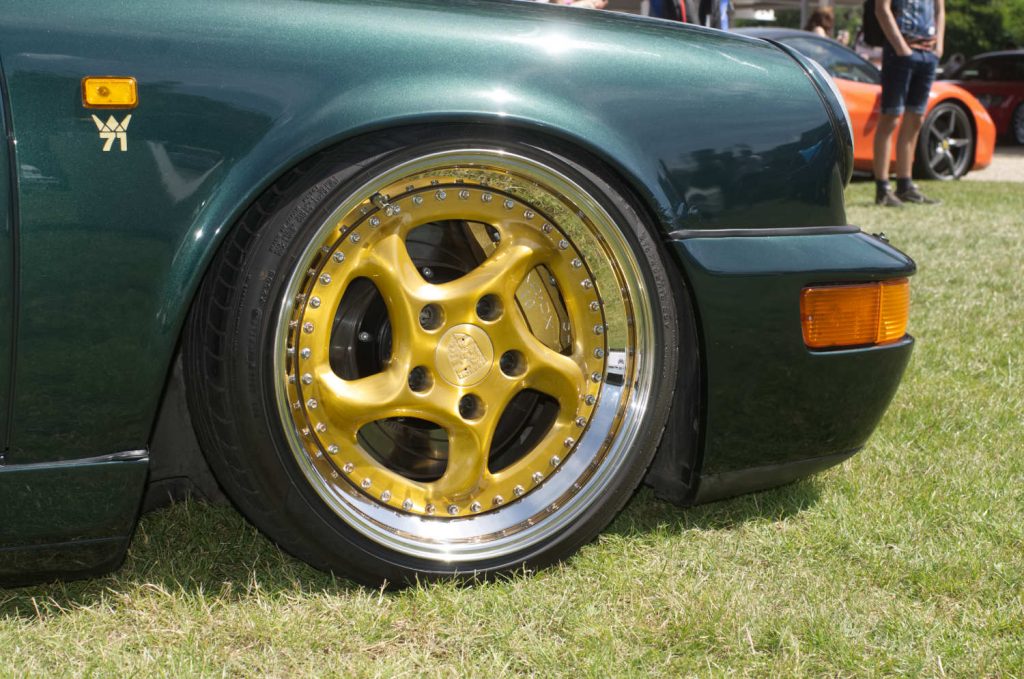 One of all our all time favorite cars managed to make it up on the Saturday. Matt Glassup – half of TAROX's design agency Glassup & Stoski Matt's 964 sits so well on the 3 piece ETA BETA wheels but don't be fooled by the stance this is a KW equipped fast road machine with a 10 piston B34 up front and 6 piston B32 out back.