TAROX two-piece disc upgrade for Ford Focus RS
The latest Ford Focus RS is a powerhouse of modern technology. With a 2.3L Ecoboost engine sending 350BHP to all four wheels via a clever torque-vectoring system, it's never been so easy to go fast. 0-60 is possible in well under the benchmark 5 seconds, but what happens at the other end of the scale?
To up the stopping performance TAROX has unveiled a newly designed two-piece performance brake disc solution for the MK3 Ford Focus RS platform. The package includes a pair of high performance two-piece discs to enhance the braking ability of this legendary hot hatch.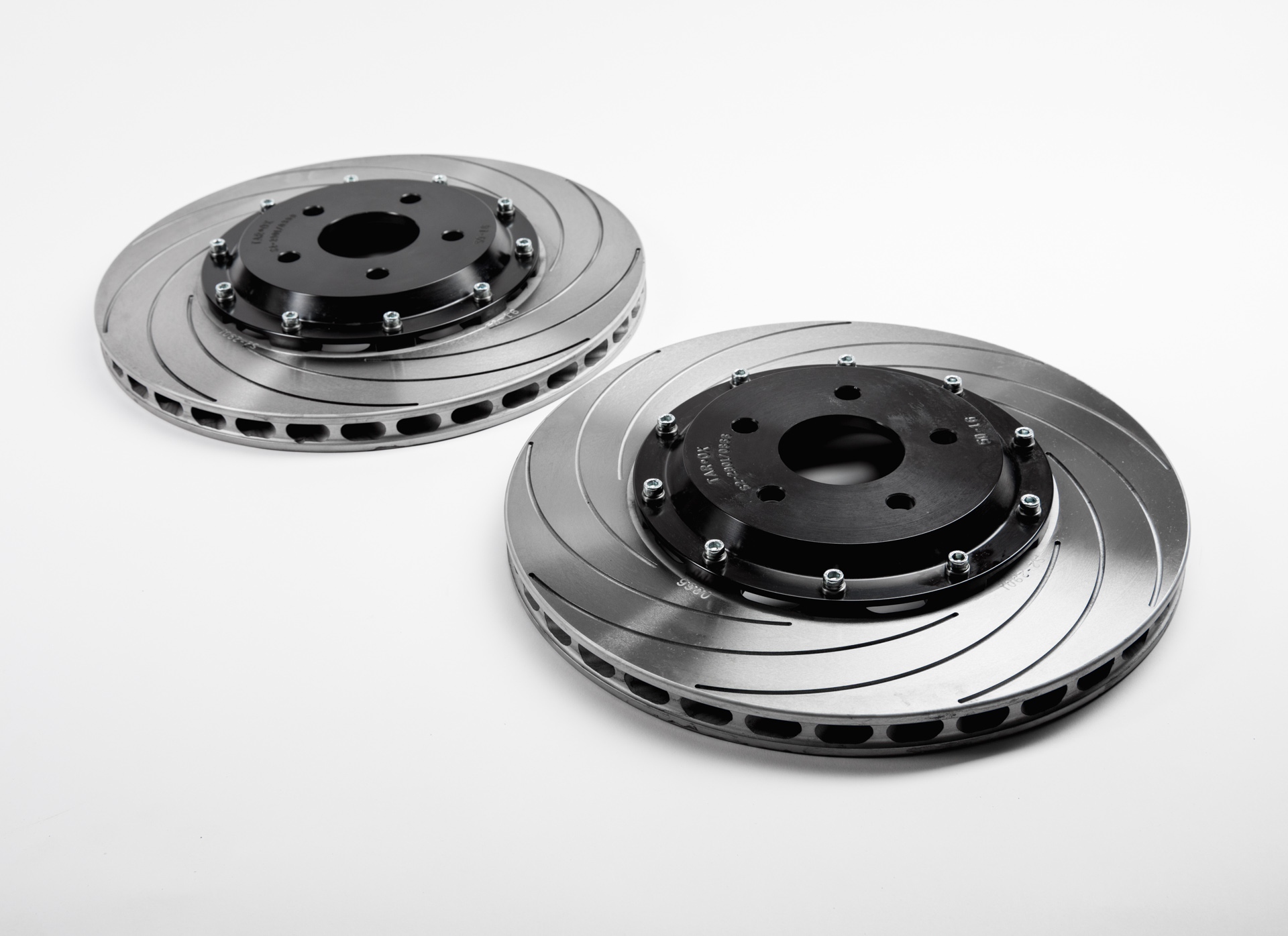 The braking performance of the stock setup can leave owners feeling near the limit, especially when driving hard. This becomes exaggerated when engine performance is enhanced. To give more headroom TAROX has developed a replacement two-piece billet performance brake disc solution. This allows the full potential of the standard caliper to be realised.
The TAROX two-piece front discs feature an aluminum bell for superior heat dissipation and greater braking performance. At the rear TAROX has developed a high performance single piece disc to compliment the front in both performance and style.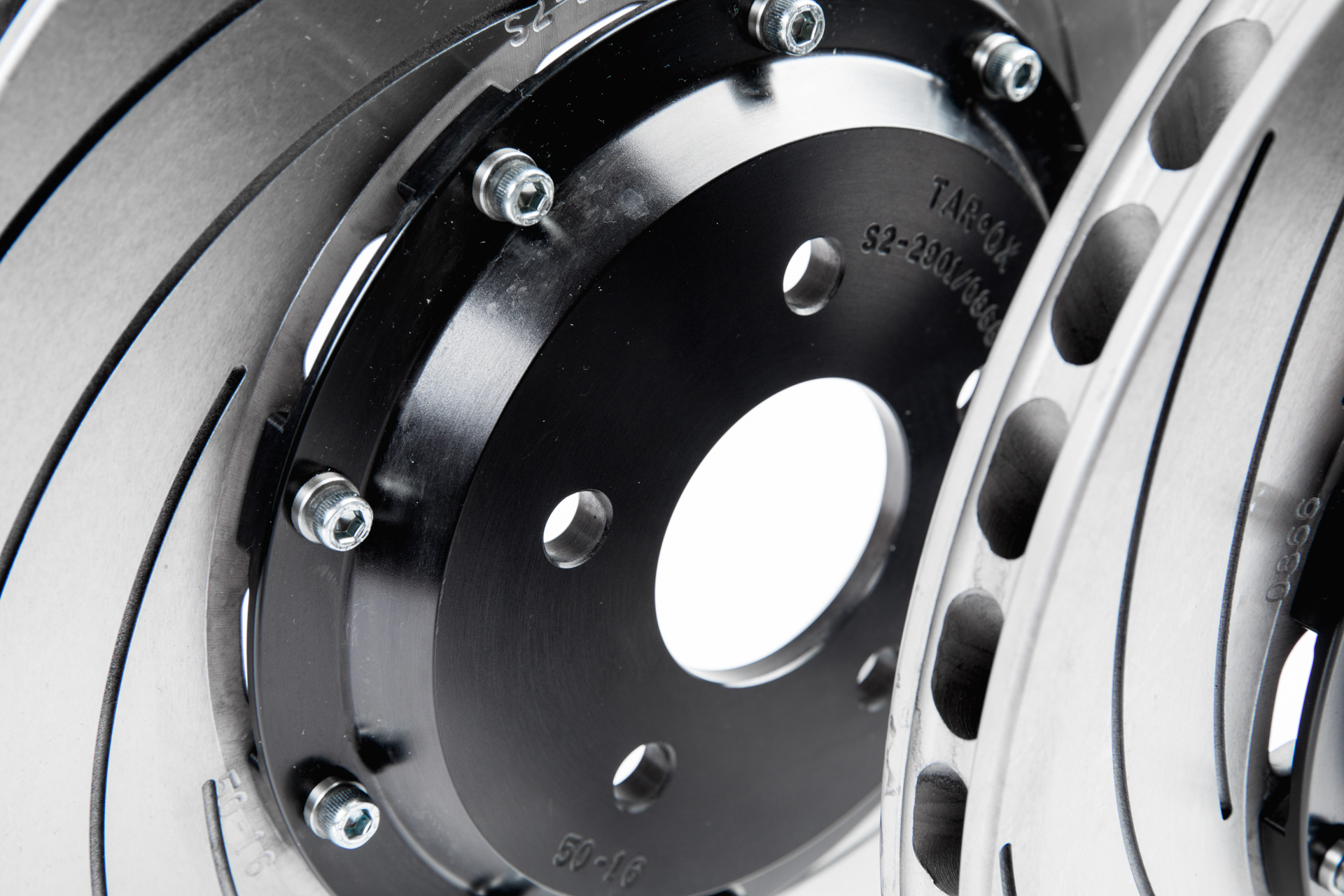 TAROX's two-piece performance front brake disc solution features cooling vanes that are specific to each side of the vehicle. Coupled with superior billet material specification this results in much greater heat management over the standard Ford discs for increased braking performance and dependability. What's more, the TAROX two-piece disc is a full 4.1kg lighter than the original Ford item, giving an important reduction in un-sprung weight.
These TAROX two-piece discs are produced from billet and have been designed to have an exceptionally high ultimate tensile strength (UTS) of 57kg per square mm. A typical racing disc usually has a UTS of 38 kg per square mm and the CEE standard states UTC should be a minimum of 25kg per square mm for road use. TAROX exceed this by more than double. This means TAROX discs last much longer than standard, especially with spirited driving or when performance brake pads are fitted.
Building on the superior material specification, TAROX's unique heat treatment process enhances the hardness and stability of the disc. The TAROX heat treatment is followed by precision balancing and surface grinding, providing the very flattest and most braking surface achievable.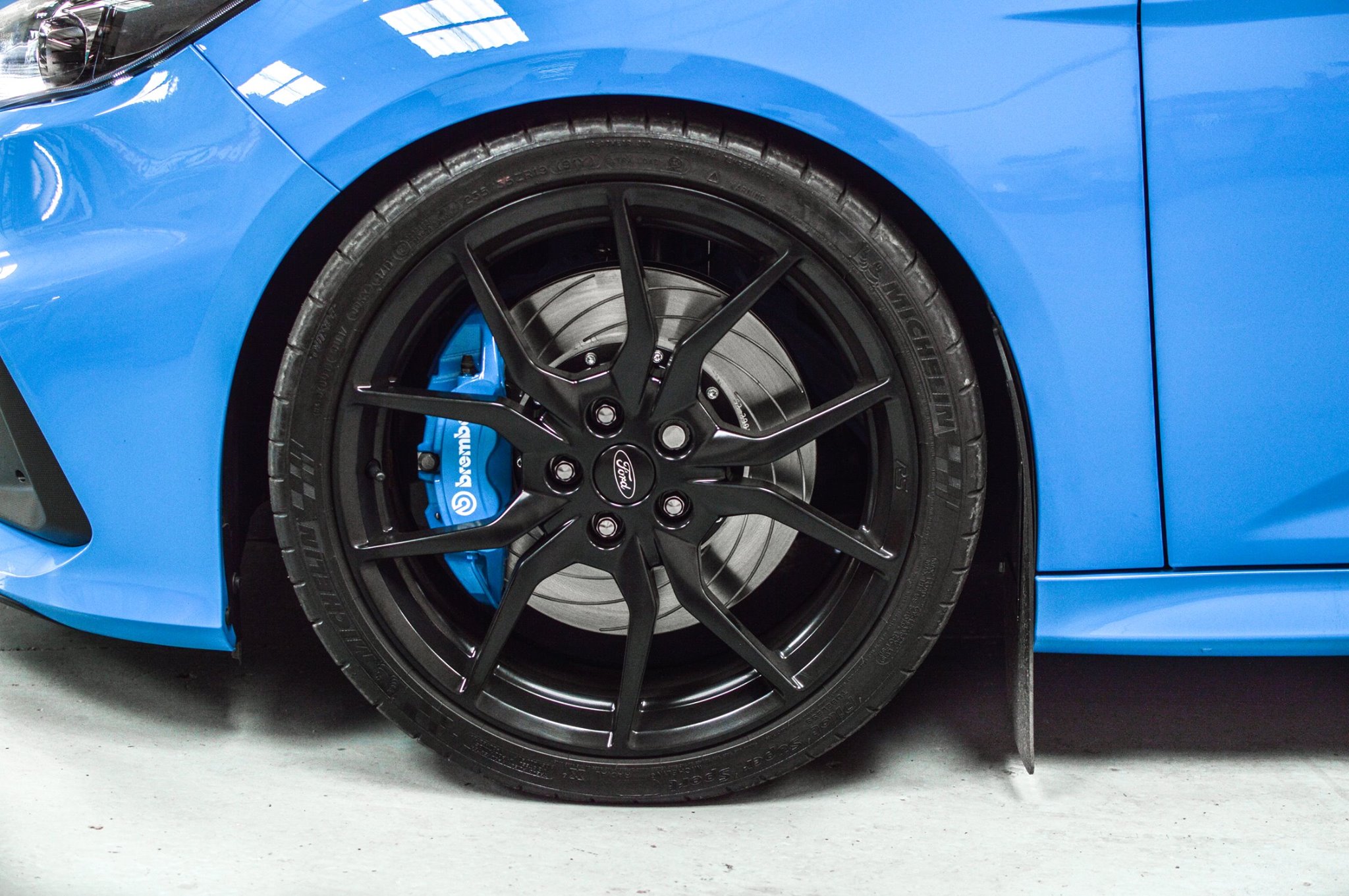 The TAROX two-piece performance front brake disc solution for the latest Ford Focus RS can be ordered in F2000, C83 or Sport Japan specification, equating to curve grooved, straight grooved or drilled and grooved options and is the perfect partner for TAROX performance pads. Not only are the new TAROX discs ultra-effective but due to the unique disc material they also give an improved wear characteristic over the OE equivalents too.
Find out more about the TAROX two-piece disc upgrade for the Focus RS MK3 here: http://www.tarox.co.uk/product/front-tarox-brake-discs-ford-focus-mk3-rs-bespoke/