UJO: An Arkonik Defender.
Earlier in the year we  focused on the brake systems we designed and manufactured as an aftermarket solution for the iconic Land Rover Defender. The unique features of the kit can be found here. 
With this post we wanted to share our work with Arkonik. A Defender specialist more akin to a car manufacturer. Their service could be described now as 'restomod' but firmly in Singer Porsche territory, with both restoration and modification done in a sublime and subtle manner.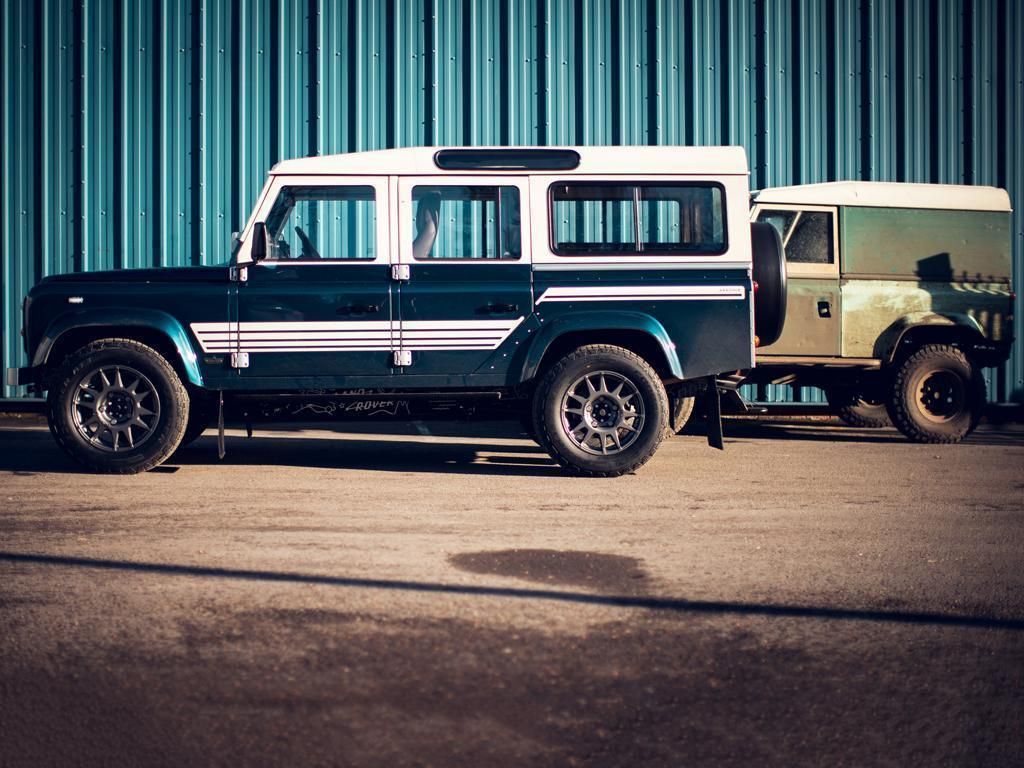 Fast approaching a year of collaboration with the team in Mells, Somerset that build a product that astonished us on first visit. Their dedication to building the finest Defenders money can buy is a wonder  to witness in person. The process which starts from a sourced car being stripped to nothing but a chassis and roof in to a nut and bolt replacement with the best processes and parts money can buy is something to behold. With dedicated buildings for paint, engine, chassis and final build, it really is a production line bigger than many UK sports car manufactures. Most Defenders are spec'd to order and are usually left-hand drive models destined for North America. Customers can tailor almost every aspect of the build which we think gives Arkonik a catalogue of diverse and interesting Defenders.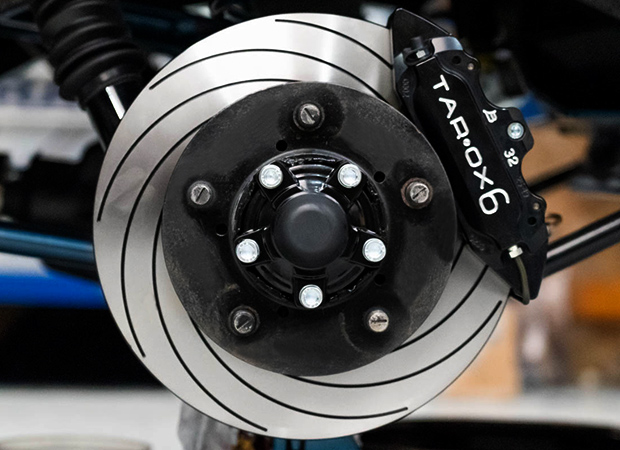 Arkonik have been on this path for a while when in 2019 company CEO Andy Hayes wanted to build something for the UK and he knew exactly what he wanted, an ode to his 1984 110 Country Station Wagaon. Andy wanted this new project to be the beginning of a new line of vehicles which showed just what Arkonik could achieve when the shackles of strict import laws where shaken off. This is where our journey begins with Arkonik project #UJO.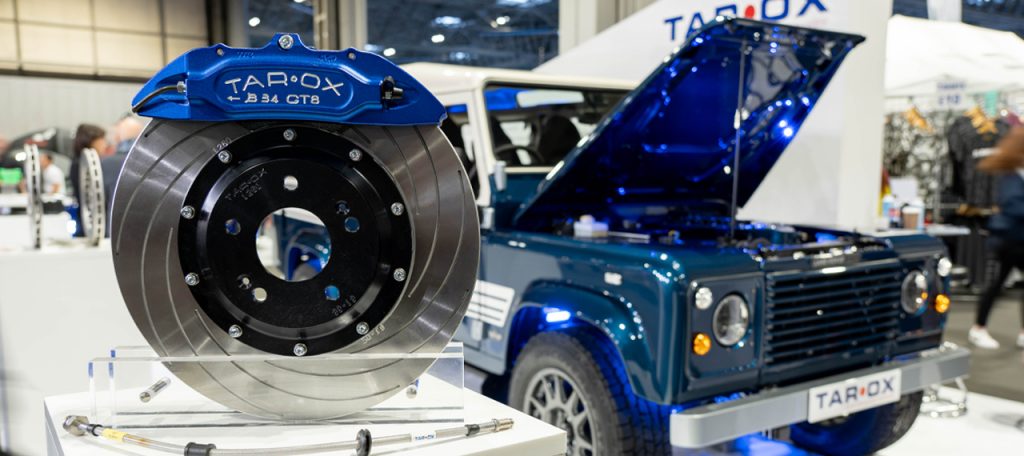 Arkonik were supplied a 325mm kit featuring 6 piston calipers for both the front and the rear of UJO to ensure a balanced car under heavy braking, unlike a lot of regular road cars Defenders, especially 110's have close to 50/50 brake distribution.
UJO has a whole host of modifications from premium tuners like Eibach, Bilstien, SuperPro and EVO Corse , which all aid in the task of transferring  all that power from the V8 and as demonstrated in the video below, hang with a Nissan GTR round a track!
Both TAROX and Arkonik believed a preview of the car at the 2020 Autosport show at the Birmingham NEC would be a great opportunity for UJO's first outing and we think its fair to say both companies were overwhelmed by the interest, love and support. With a packed stand over the 4 day show it was clear Arkonik had built something unique using the clean white back drop of the TAROX stand the attention to detail on UJO was clear to see.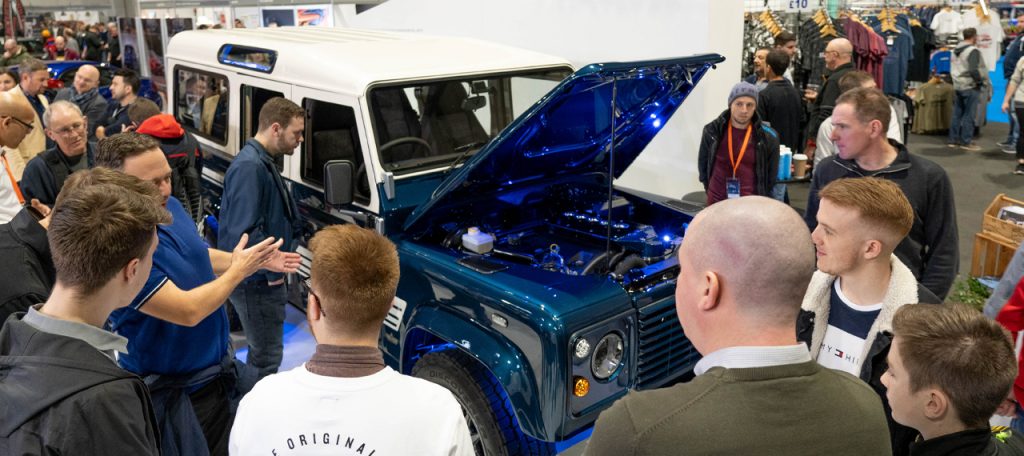 2020 has been a challenge for lots of people the world over, and the best laid plans were placed on hold for so many projects. Now, with things returning to some kind of normal, vehicles are back in production with all LS3 builds being fitted with our 325mm 6 piston set up on both front and rear axles.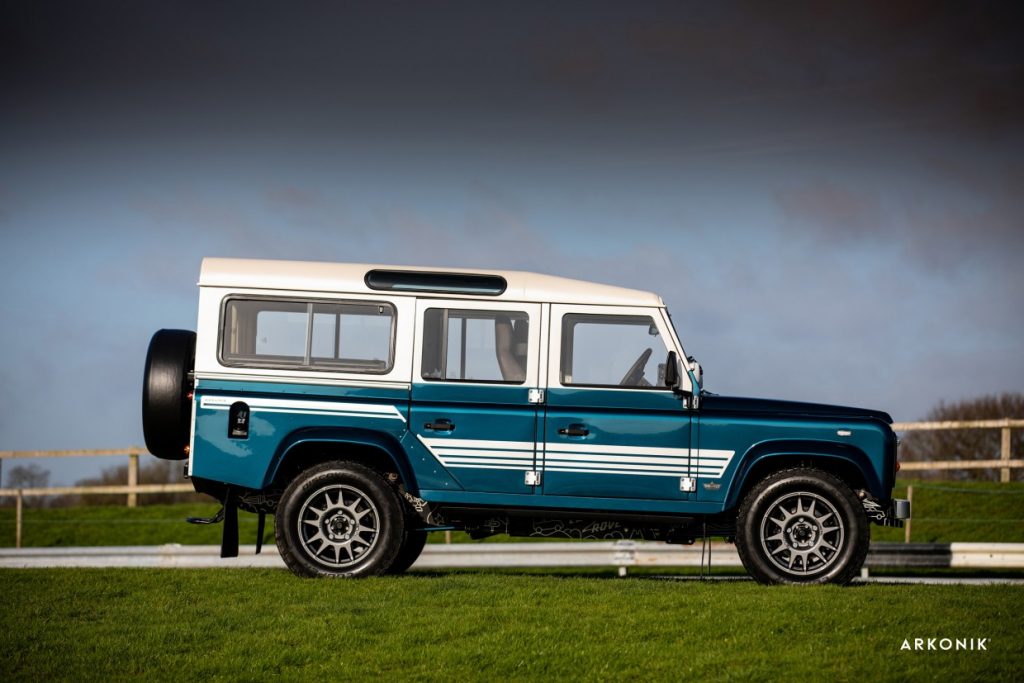 With the opening of circuits around the UK, Arkonik were able to finally take UJO over to Castle Combe race circuit to really push the truck to its limits and see what the host of modifications bring to the table, from the videos they made, it is a lot.
The first video shows just how stable chassis upgrades can make the truck and how smoothly it runs in the hands of  an experienced driver, in our case Abbie Eaton, also known for fast laps on the Grand Tour.
The second video is a 0-60-0. This test measures just how quick UJO gets to 60 but also its huge capability under heavy, with Abbie actually commenting with a degree of surprise just how well the truck hauled its self to a halt.
With Arkonik back in full flow and the TAROX factory in Italy manufacturing Defender brake kits like never before we are excited to see more of Arkonik's SVO builds being delivered to customers all over the world