F80/F82 BMW M3/M4 performance two-piece brake disc upgrade
The first in a new range of performance upgrades for the popular BMW M3/M4 models, TAROX has unveiled a newly designed two-piece performance brake disc solution for the BMW F80 and F82 platform. The package includes both front and rear high performance two-piece discs to enhance the ultimate driving machine.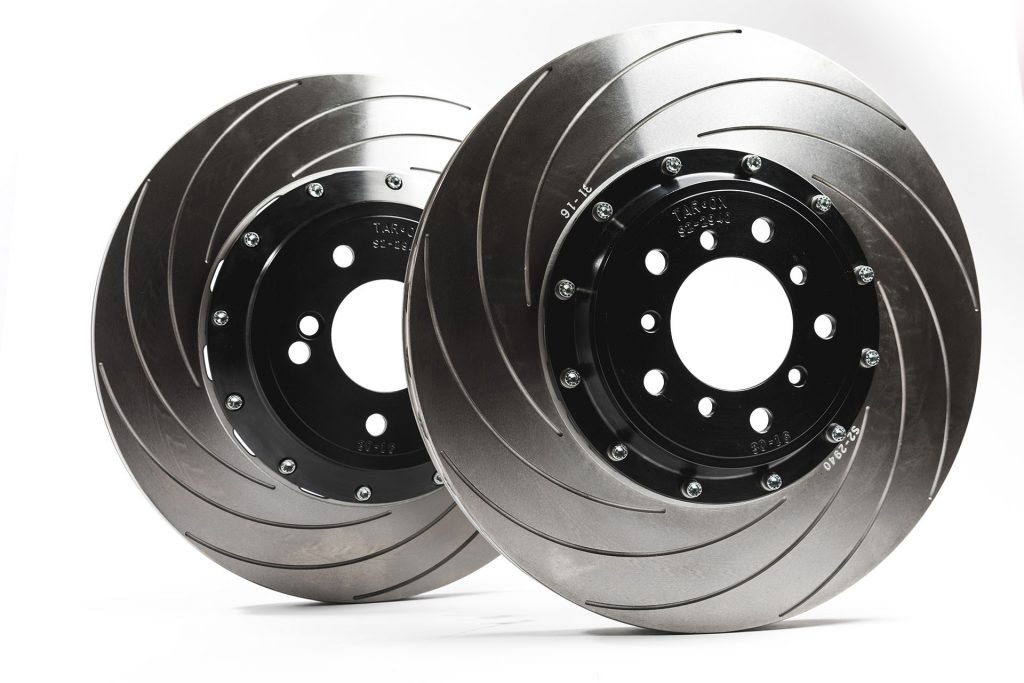 The braking performance on these cars has come under some criticism with owners, especially when engine performance is enhanced. To fill this niche TAROX has developed a replacement two-piece billet performance brake disc solution. This allows the full potential of the standard caliper to be realized. The TAROX two-piece front discs feature an aluminum bell for superior heat dissipation and greater braking performance. At the rear TAROX's unique billet disc construction allows for an integrated handbrake drum alongside a characteristic aluminum bell.
TAROX's two-piece performance brake disc solution features cooling vanes that are specific to each side of the vehicle. Coupled with superior billet material specification this results in much greater heat management over the standard BMW discs for increased braking performance and dependability.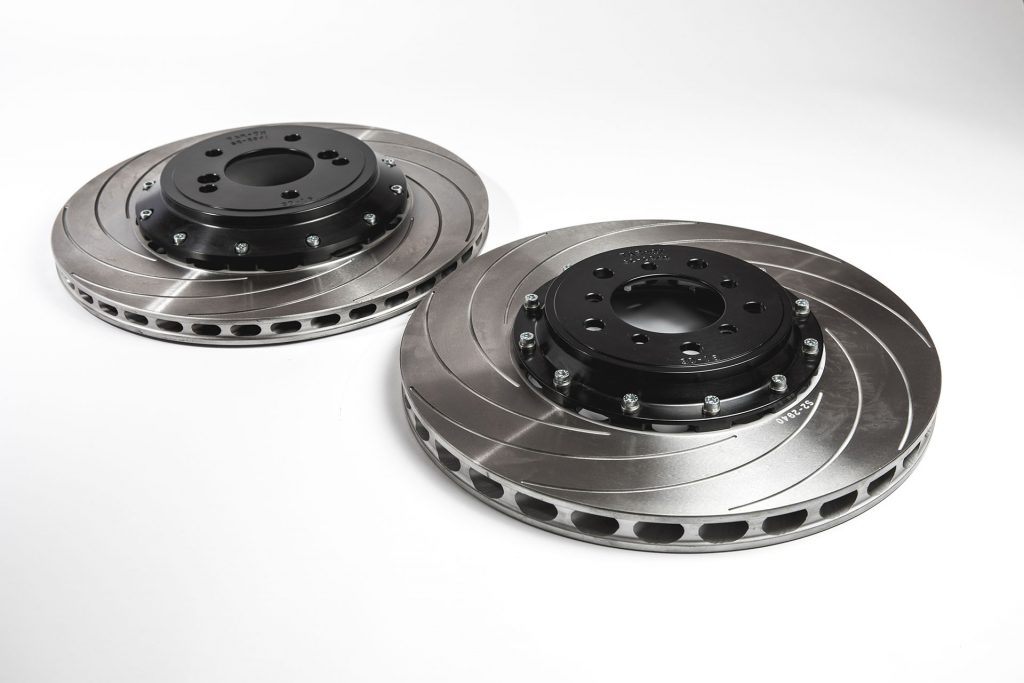 The TAROX two-piece performance front brake disc solution for the BMW M3/M4 can be ordered in F2000, D95 or Sport Japan specification, equating to grooved, drilled, or drilled options and is the perfect partner for TAROX performance pads.
Not only are the new TAROX discs ultra-effective but due to the unique disc material they also give an improved wear characteristic over the OE equivalents.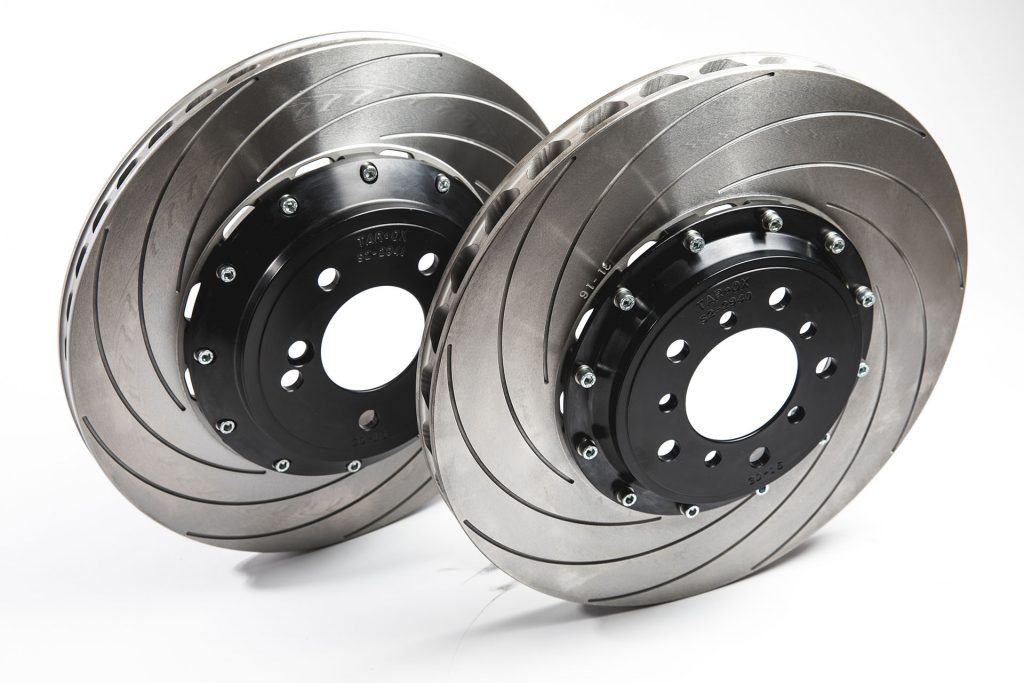 These TAROX two-piece discs are produced from billet and have been designed to have an exceptionally high ultimate tensile strength (UTS) of 57kg per square mm. A typical racing disc usually has a UTS of 38 kg per square mm and the CEE standard states UTC should be a minimum of 25kg per square mm for road use. TAROX exceed this by more than double. This means TAROX discs last much longer than standard, especially with spirited driving or if performance brake pads are fitted.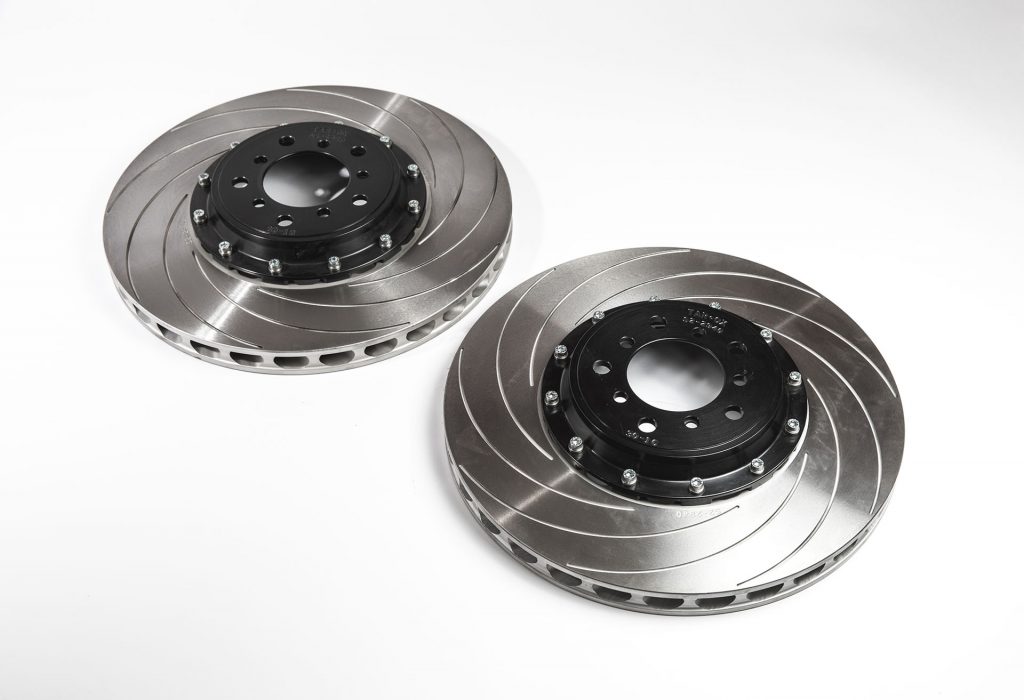 'This product features a unique integrated handbrake drum in the rear discs. This means the original functionality of the handbrake is retained while dramatically improving braking performance. This was an important consideration in the design phase and we were careful to retain the operational refinement of the OE BMW braking system" explains Manager of TAROX UK, Nick Counsell.
The all-new two-piece discs promise to be a must-fit product for all BMW M3 and M4 owners serious about braking efficiency.
Find out more about TAROX discs for your car below:
BMW M4 –  http://www.tarox.co.uk/shop/bmw/make-bmw-m4-f82f83/
BMW M3 –  http://www.tarox.co.uk/shop/bmw/make-bmw-m3-f80/